How to Cite a Tweet in APA
Structure:
Username. (Year, Month Date). Tweet text [Tweet]. Retrieved from URL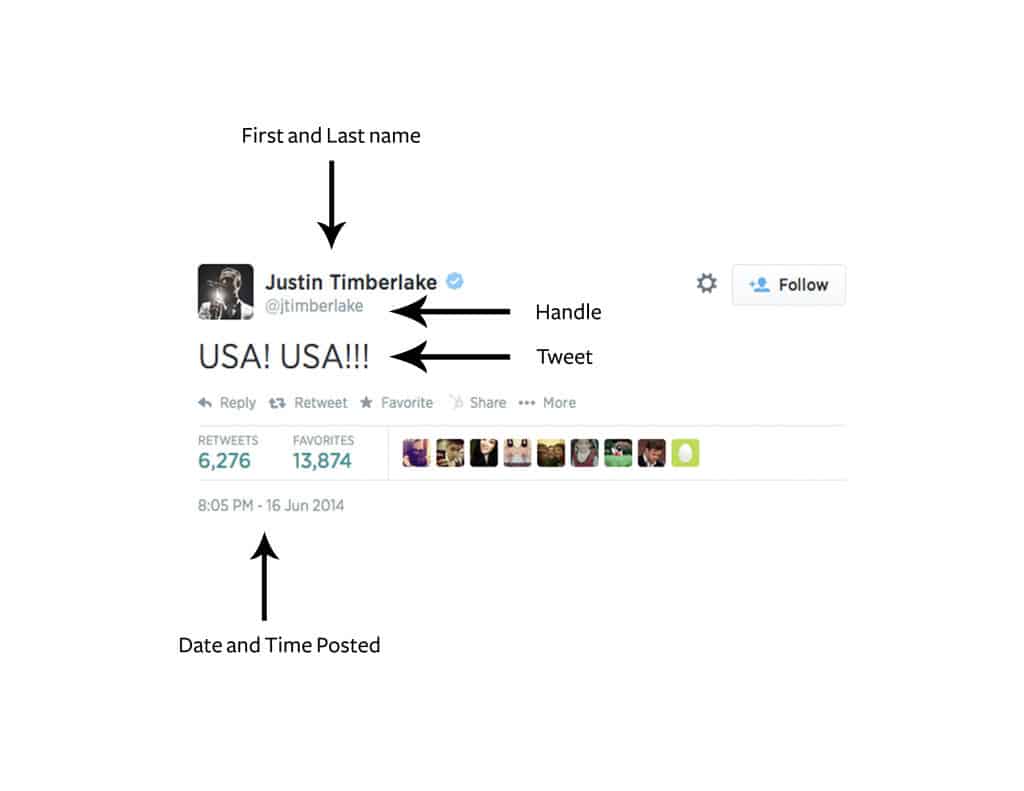 Example:
jtimberlake. (2014, June 16). USA! USA!! [Tweet]. https://twitter.com/jtimberlake/status/478689830667186176
We are sorry that this post was not useful for you!
Let us improve this post!
Tell us how we can improve this post?