How to Cite a Movie in APA
Share to Google Classroom
Citing a Movie
APA Movie Citation Structure:
Producer Last Name, F.M. (Producer), & Director Last Name, F.M. (Director). (Release Year). Title of motion picture [Film]. Studio.
Note: If you cannot locate certain bibliographic data from the film's cover, consult IMDB.com or a similar website.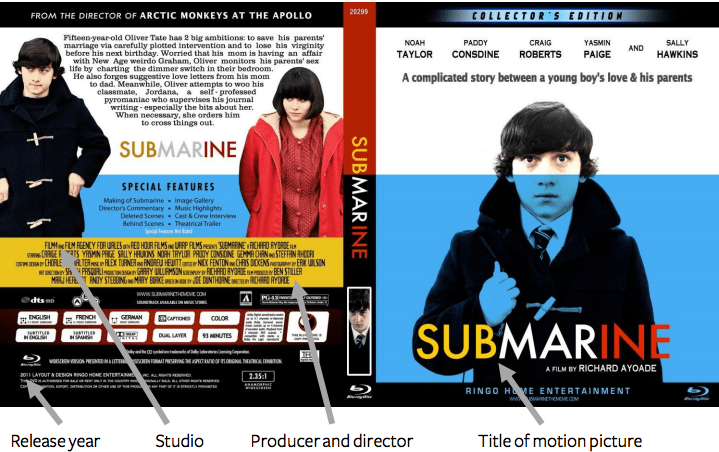 APA Movie Citation Example:
Stiller, B. (Producer) & Ayoade, R. (Director). (2011). Submarine [Film]. Film4 Productions.
---
We are sorry that this post was not useful for you!
Let us improve this post!
Tell us how we can improve this post?