Check for plagiarism, grammar errors, and more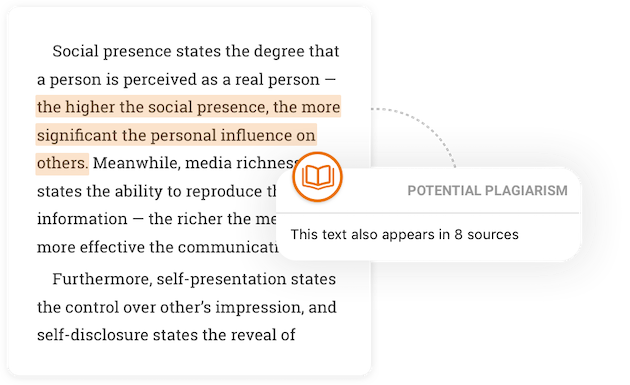 Check for accidental plagiarism
Avoid unintentional plagiarism. Check your work against billions of sources to ensure complete originality.
Get Started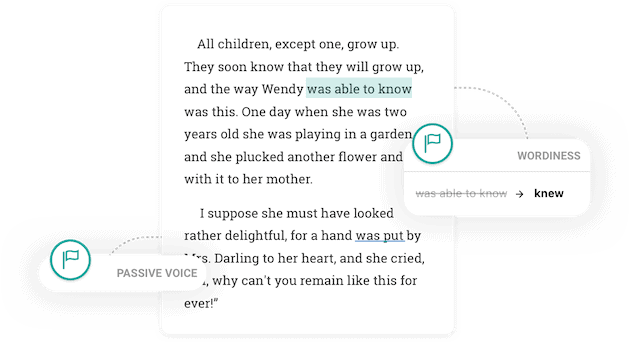 Find and fix grammar errors
Turn in your best work. Our smart proofreader catches even the smallest writing mistakes so you don't have to.
Get Started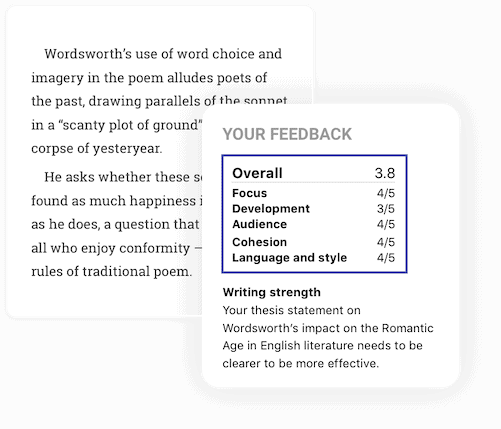 Get expert writing help
Improve the quality of your paper. Receive feedback on your main idea, writing mechanics, structure, conclusion, and more.
Get Started
What students are saying about us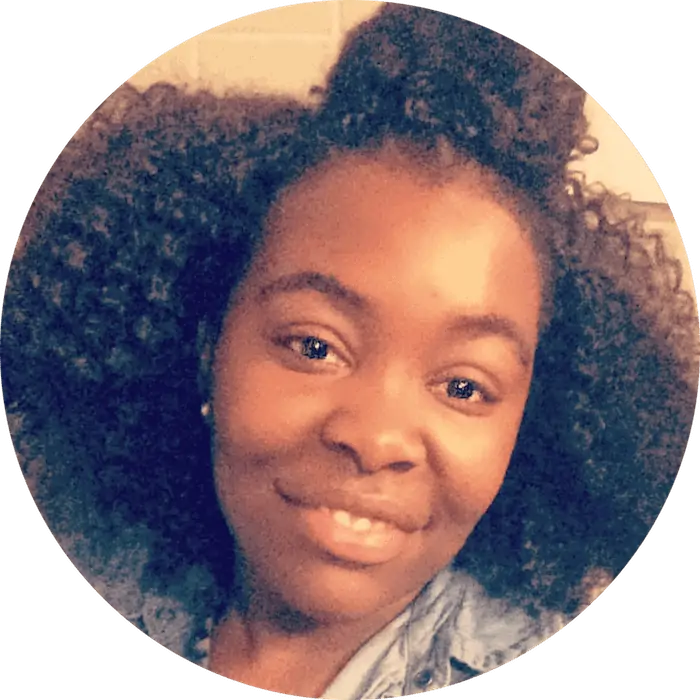 "Caught comma errors that I actually struggle with even after proofreading myself."
- Natasha J.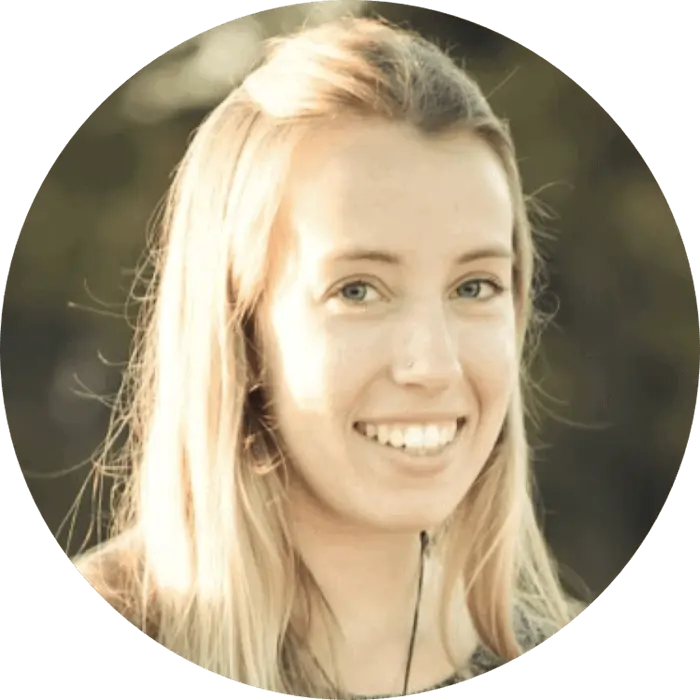 "I find the suggestions to be extremely helpful especially as they can instantly take you to that section in your paper for you to fix any and all issues related to the grammar or spelling error(s)."
- Catherine R.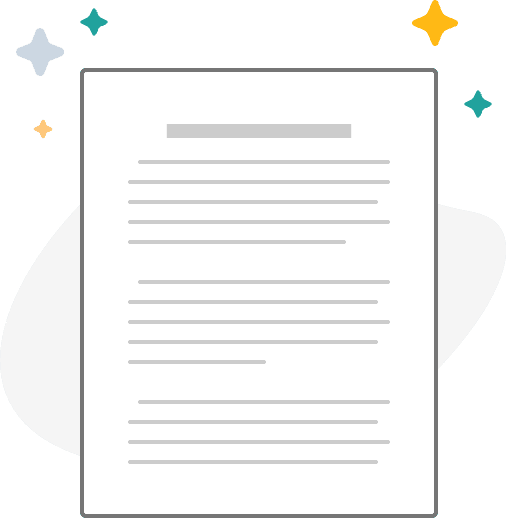 Check for unintentional plagiarism
Easily check your paper for missing citations and accidental plagiarism with the EasyBib plagiarism checker. The EasyBib plagiarism checker:
Scans your paper against billions of sources.
Identifies text that may be flagged for plagiarism.
Provides you with a plagiarism score.
You can submit your paper at any hour of the day and quickly receive a plagiarism report.
What is the EasyBib plagiarism checker? 
Most basic plagiarism checkers review your work and calculate a percentage, meaning how much of your writing is indicative of original work. But, the EasyBib plagiarism checker goes way beyond a simple percentage. Any text that could be categorized as potential plagiarism is highlighted, allowing you time to review each warning and determine how to adjust it or how to cite it correctly.
You'll even see the sources against which your writing is compared and the actual word for word breakdown. If you determine that a warning is unnecessary, you can waive the plagiarism check suggestion.
Plagiarism is unethical because it doesn't credit those who created the original work; it violates intellectual property and serves to benefit the perpetrator. It is a severe enough academic offense, that many faculty members use their own plagiarism checking tool for their students' work. With the EasyBib Plagiarism checker, you can stay one step ahead of your professors and catch citation mistakes and accidental plagiarism before you submit your work for grading.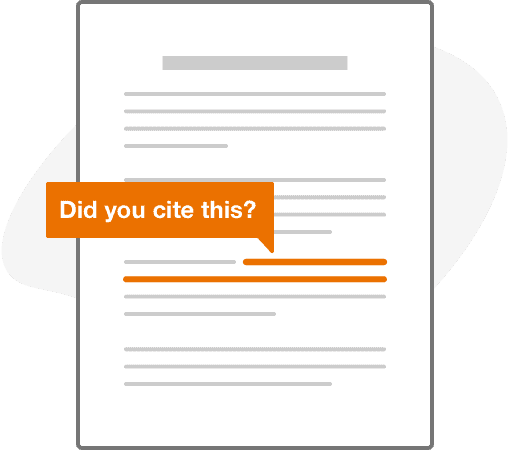 Why use a plagiarism checker? 
Imagine – it's finals week and the final research paper of the semester is due in two days. You, being quite familiar with this high-stakes situation, hit the books, and pull together a ten-page, last-minute masterpiece using articles and materials from dozens of different sources.
However, in those late, coffee-fueled hours, are you fully confident that you correctly cited all the different sources you used? Are you sure you didn't accidentally forget any? Are you confident that your teacher's plagiarism tool will give your paper a 0% plagiarism score?
That's where the EasyBib plagiarism checker comes in to save the day. One quick check can help you address all the above questions and put your mind at ease.
What exactly is plagiarism? 
Plagiarism has a number of possible definitions; it involves more than just copying someone else's work. Improper citing, patchworking, and paraphrasing could all lead to plagiarism in one of your college assignments. Below are some common examples of accidental plagiarism that commonly occur.
Quoting or paraphrasing without citations
Not including in-text citations is another common type of accidental plagiarism. Quoting is taking verbatim text from a source. Paraphrasing is when you're using another source to take the same idea but put it in your own words. In both cases, it's important to always cite where those ideas are coming from. The EasyBib plagiarism checker can help alert you to when you need to accurately cite the sources you used.
Patchwork plagiarism
When writing a paper, you're often sifting through multiple sources and tabs from different search engines. It's easy to accidentally string together pieces of sentences and phrases into your own paragraphs. You may change a few words here and there, but it's similar to the original text. Even though it's accidental, it is still considered plagiarism. It's important to clearly state when you're using someone else's words and work.
Improper citations
Depending on the class, professor, subject, or teacher, there are multiple correct citation styles and preferences. Some examples of common style guides that are followed for citations include MLA, APA, and Chicago style. When citing resources, it's important to cite them accurately. Incorrect citations could make it impossible for a reader to track down a source and it's considered plagiarism. There are EasyBib citation tools to help you do this.
Don't fall victim to plagiarism pitfalls. Most of the time, you don't even mean to commit plagiarism; rather, you've read so many sources from different search engines that it gets difficult to determine an original thought or well-stated fact versus someone else's work. Or worse, you assume a statement is common knowledge, when in fact, it should be attributed to another author.
When in doubt, cite your source!
Time for a quick plagiarism quiz! 
Which of the following requires a citation?
A chart or graph from another source
A paraphrase of an original source
Several sources' ideas summarized into your own paragraph
A direct quote
All of the above
If you guessed option E than you'd be correct. Correct punctuation and citation of another individual's ideas, quotes, and graphics are a pillar of good academic writing.
What if you copy your own previous writing?
Resubmitting your own original work for another class's assignment is a form of self-plagiarism, so don't cut corners in your writing. Draft an original piece for each class or ask your professor if you can incorporate your previous research.
What features are available with the EasyBib plagiarism checker? 
Along with providing warnings and sources for possible plagiarism, the EasyBib plagiarism checker works alongside the other EasyBib tools, including a grammar checker and a spell checker. You'll receive personalized feedback on your thesis and writing structure too!
The plagiarism checker compares your writing sample with billions of available sources online so that it detects plagiarism at every level. You'll be notified of which phrases are too similar to current research and literature, prompting a possible rewrite or additional citation. You'll also get feedback on your paper's inconsistencies, such as changes in text, formatting, or style. These small details could suggest possible plagiarism within your assignment.
And speaking of citations, there are also EasyBib citation tools available. They help you quickly build your bibliography and avoid accidental plagiarism. Make sure you know which citation format your professor prefers!
Great! How do I start? 
Simply copy and paste or upload your essay into the checker at the top of this page. You'll receive the first five grammar suggestions for free! To try the plagiarism checker for free, start your EasyBib Plus three-day free trial.* If you love the product and decide to opt for premium services, you'll have access to unlimited writing suggestions and personalized feedback.
The EasyBib plagiarism checker is conveniently available 24 hours a day and seven days a week. You can cancel anytime. Check your paper for free today!.