How to Cite an E-Book in APA
E-book – Written work or composition that has been digitized and is readable through computers or e-readers (Kindles, iPads, nooks etc.).
---
Structure:
Author, F.M. (Year of Publication). Title of Work [E-reader Version]. Retrieved from http://xxxxx or doi:xxxxx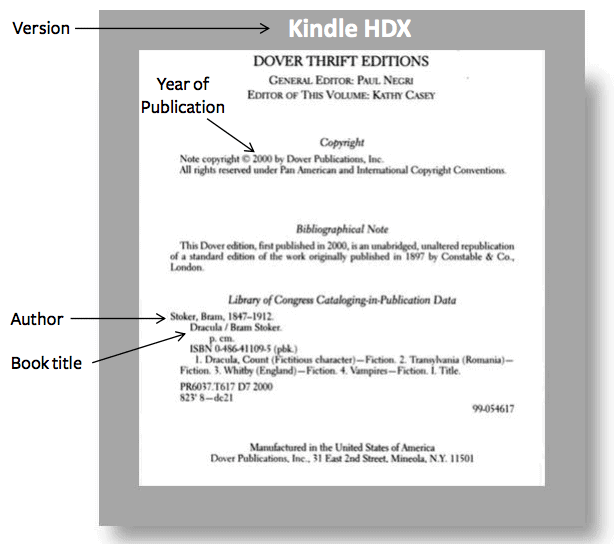 Example:
Stoker, B. (2000). Dracula [Kindle HDX version]. Retrieved from http://www.overdrive.com/
---
Citing a book found in a database
Note: Some e-books may be available online through your library's databases or catalogs.
Structure:
Author, F.M. (Year of Publication). Title of work. Retrieved from http://xxxxx or doi:xxxxx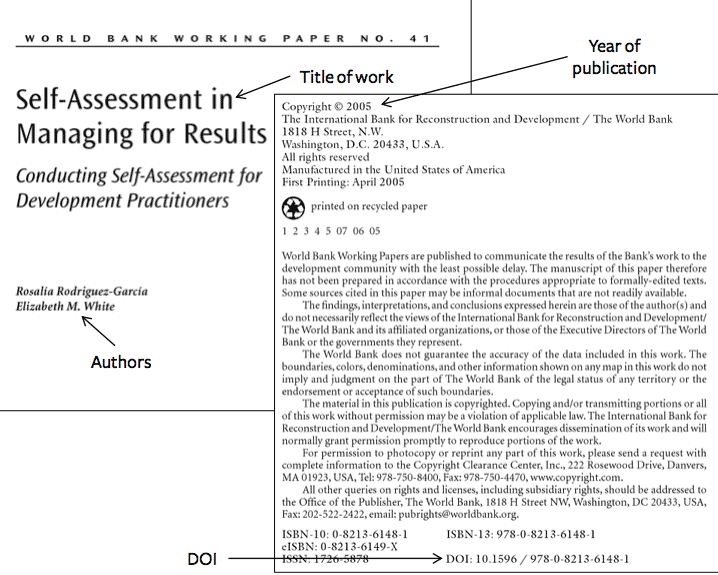 Example:
Rodriguez-Garcia, R., & White, E.M. (2005). Self-assessment in managing for results: Conducting self-assessment for development practitioners. doi:10.1596/9780-82136148-1