The 7th edition of APA style has arrived!
Share to Google Classroom
In the Fall of 2019, the American Psychological Association released the 7th edition of its popular citation format, often referred to as "APA style." This format is commonly used in science and research based courses and is one of the most popular citation styles available on EasyBib.com!
At EasyBib, we are working on making updates to our citation style offerings to make APA 7 available. In the meantime, you're probably wondering what's new in this edition. Read on for details on some of the most important changes made to APA format:
Paper formatting and word choice guideline changes: 
The words "Running head" no longer need to be included on the title page. Instead, the title page only requires the page number and the abbreviated version of the paper title at the top.
The new style version endorses the use of the singular "they" as an option for a gender neutral pronoun.
Citation and reference page guideline changes: 
The label "DOI:" is no longer required in online resource/website citations, and DOIs can now be represented as URLS (htttps://doi.org)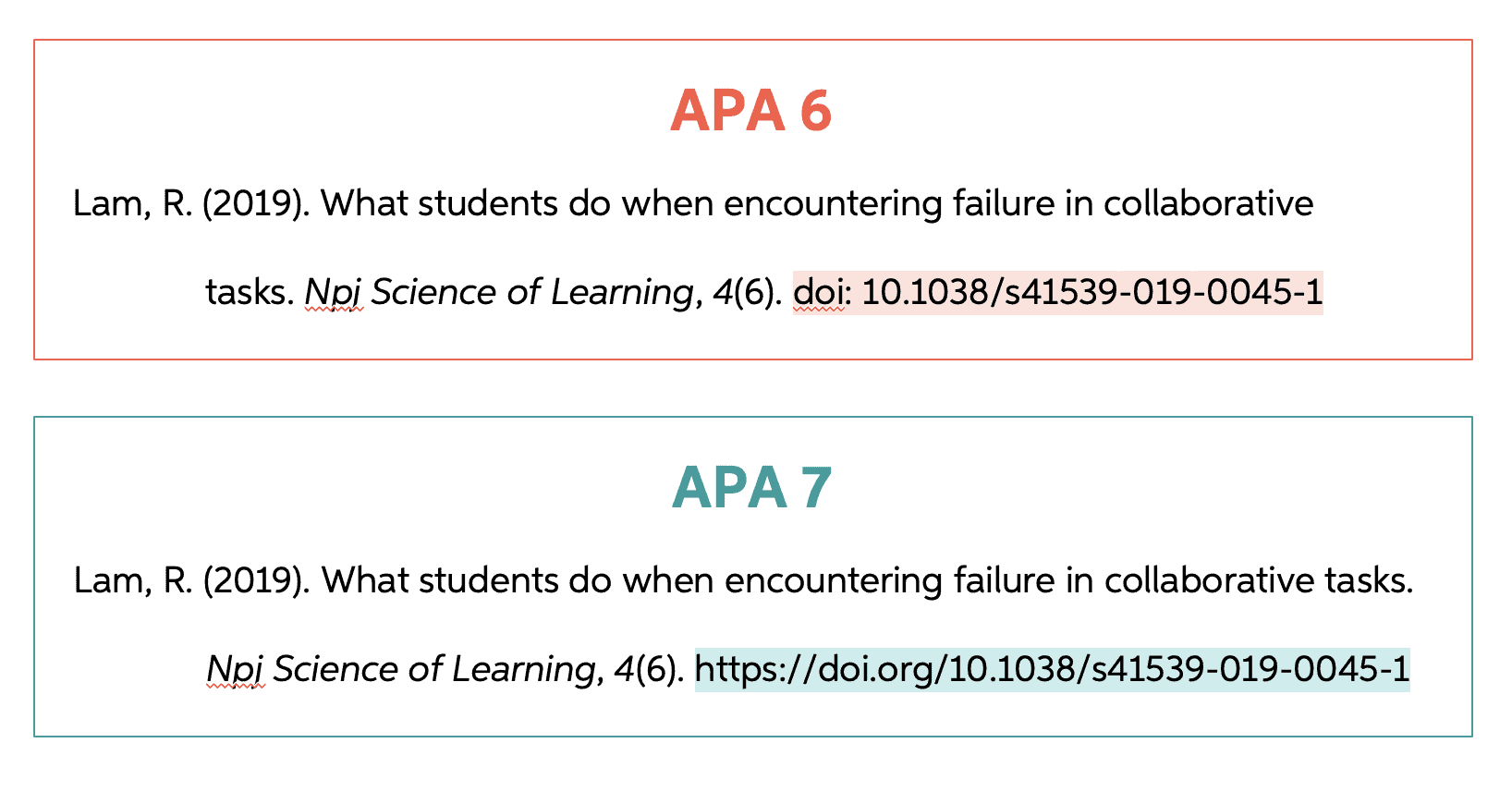 For an APA in-text citation for a work with three or more authors/contributors, only write the first author's name and then include the abbreviation "et al." for the rest.

Example: (Johnson et al., 2019)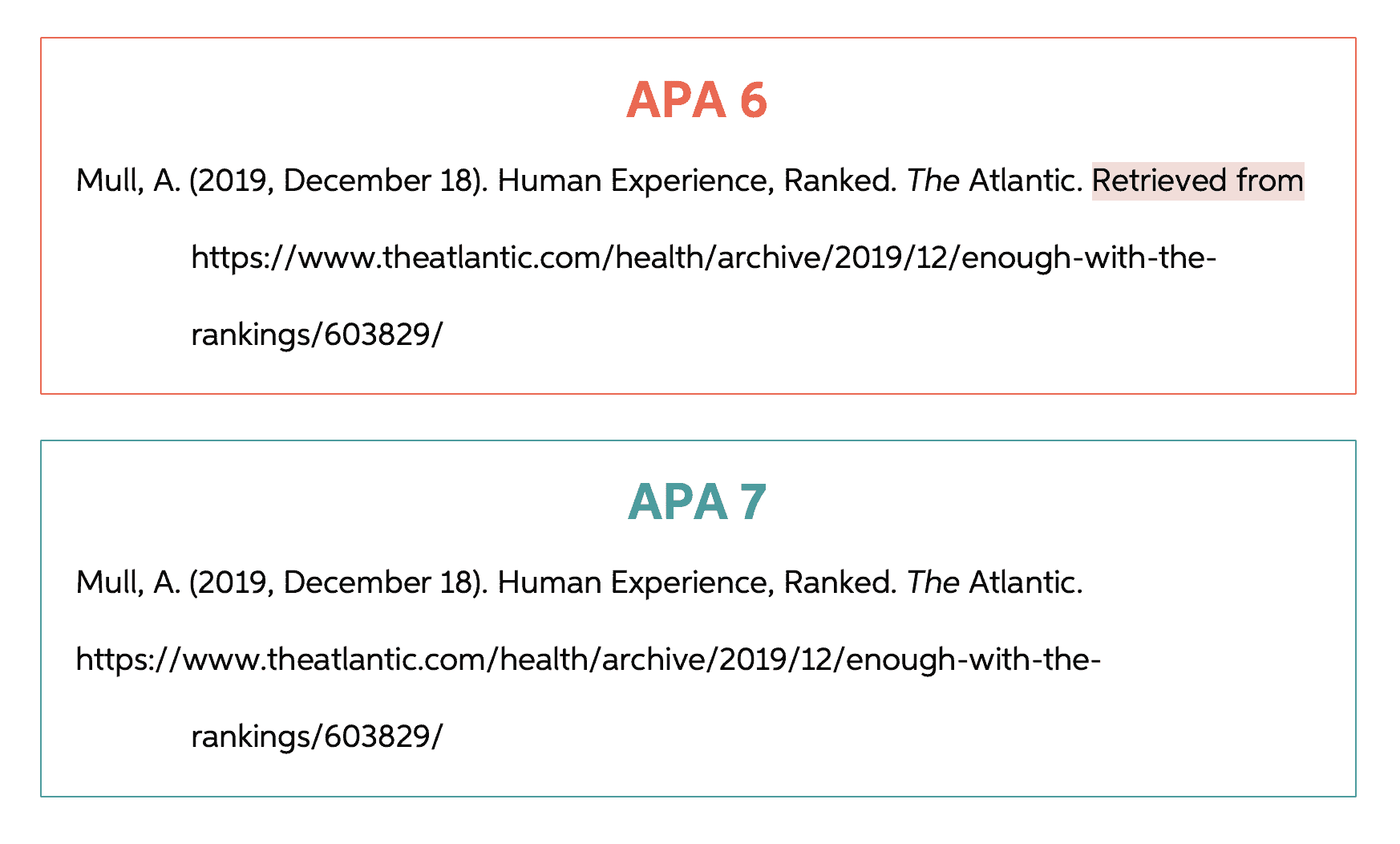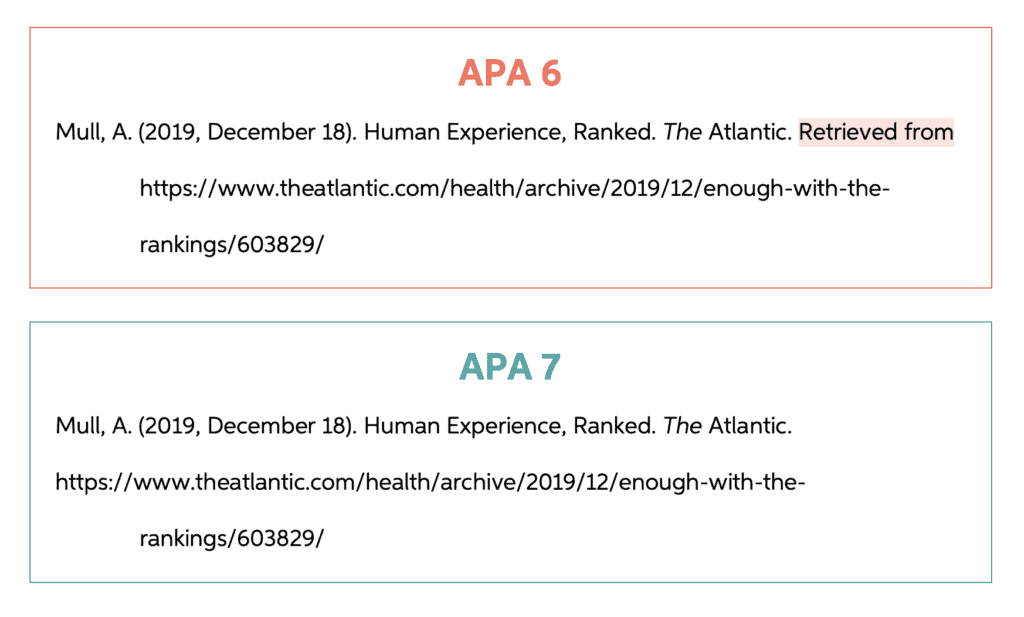 You no longer need to include the location of a source's publisher.

Example: "Atlanta: Random House" would just become "Random House."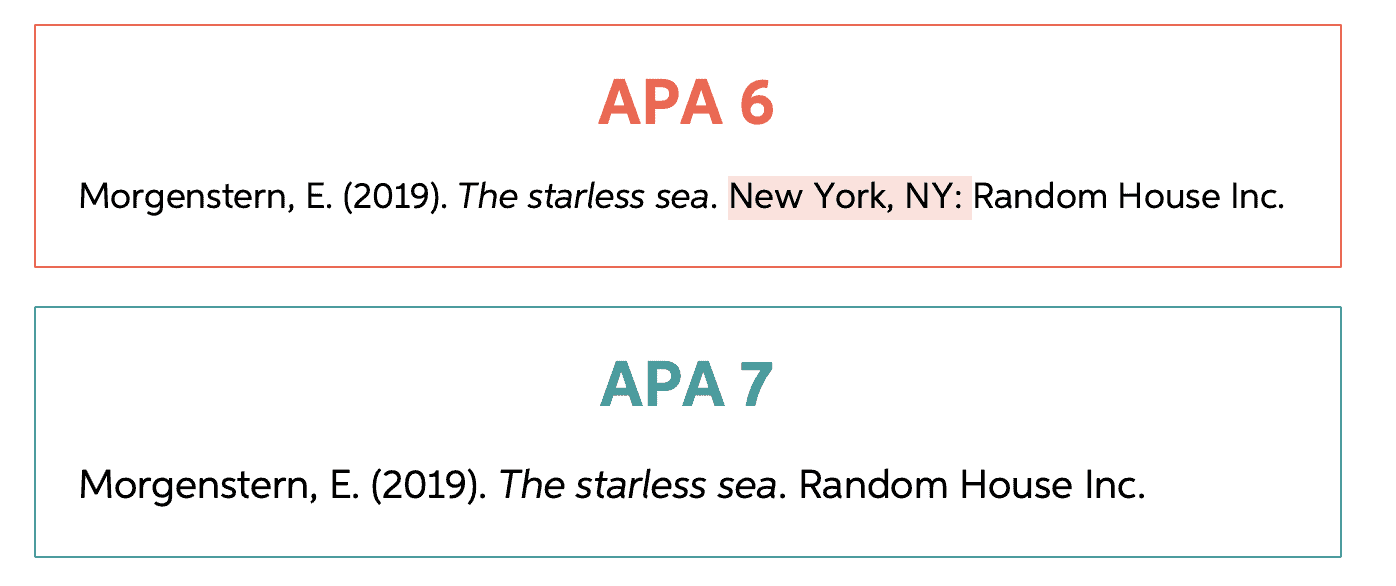 The format of an ebook (e.g., Kindle, Nook, etc.) is no longer needed in citations.


For more information of what has been updated in the 7th edition, check out the official announcement from the American Psychological Association here.
---
Find EasyBib resources on more than just APA! Grab a plagiarism and grammar check, read up on what is MLA format, learn about irregular verbs, and more at EasyBib.com.
---
We are sorry that this post was not useful for you!
Let us improve this post!
Tell us how we can improve this post?