How to Cite an E-book in MLA 7
E-book – Written work or composition that has been digitized and is readable through computers or e-readers (Kindles, iPads, nooks etc.).
---
Autocite a Book in MLA Format
Cite an E-Book
*Note: Some E-books may be available for download through your library.
*Note: MLA7 does not require the publisher's state in an E-book citation. If the edition, volume or series is not available, leave it out.
Structure:
Last, First M. Book Title. Edition. City of Publication: Publisher, Year of Publication. Series. Medium.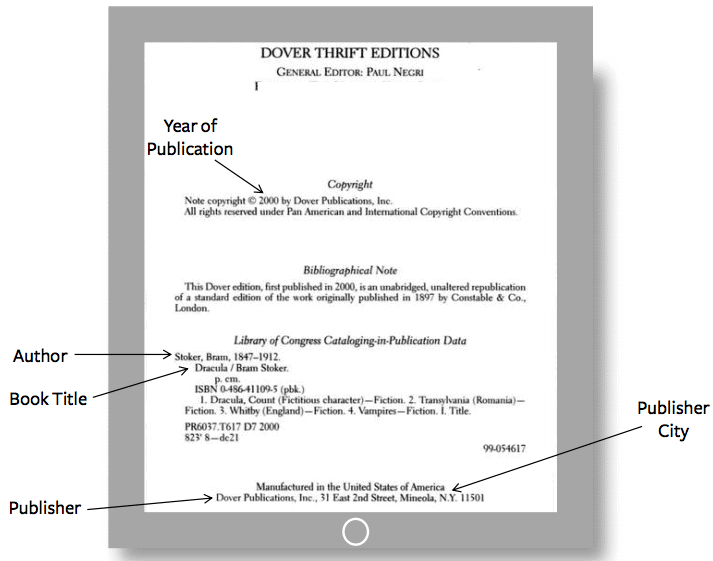 Example:
Stoker, Bram. Dracula. Mineola: Dover Publications, 2000. Kindle Edition.
---
We are sorry that this post was not useful for you!
Let us improve this post!
Tell us how we can improve this post?