How to Cite a Tweet in MLA
Share to Google Classroom
Structure:
Last name, First name [Username]. "Tweet Message." Twitter, date posted, URL.
Note: When the account name and username are similar, the username can be excluded from the citation. For example, if the account's username was @FirstNameLastName or @OrganizationName.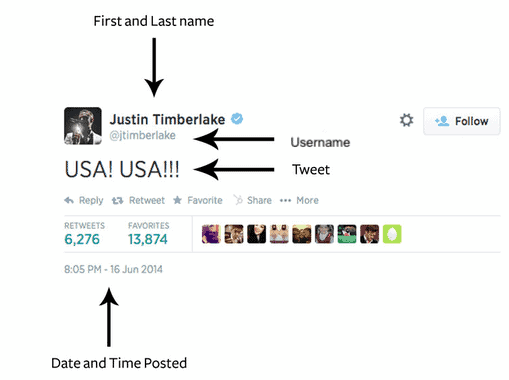 Works cited example:
Timberlake, Justin [@jtimberlake]. "USA! USA!!!" Twitter, 16 June 2014, twitter.com/jtimberlake/status/478689830667186176
In-text citation example:
(Timberlake)
---
We are sorry that this post was not useful for you!
Let us improve this post!
Tell us how we can improve this post?