How to Cite a Dictionary in MLA 7
Dictionary – Definitions in print, on a website, or on an online database.
---
Autocite a Dictionary Entry in MLA Format
Citing a dictionary entry from a website
Structure:
Author Last, First M. "Entry Name." Def.Number.Website Title. Ed. First M. Last. Comp. First M. Last. Trans. First M. Last. Publisher/Sponsor, Date Month Year Published. Web. Date Month Year Accessed.
Contributor Note: Not all types of contributors will be relevant to each entry.
Date Note: The date of publication may not be available. If there is no date of publication, put (n.d.) in place of the date.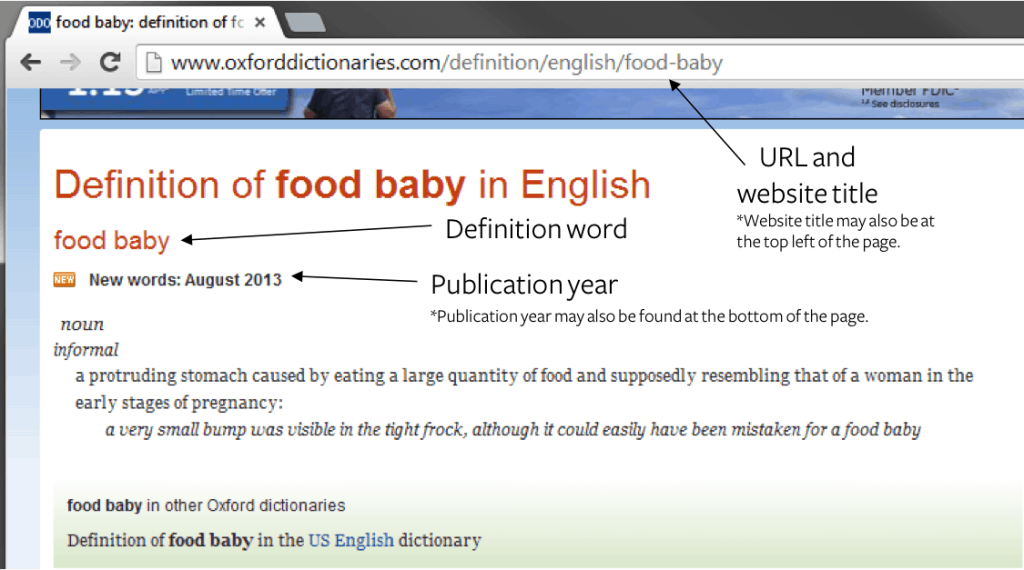 Example:
"Food baby." Def.1. OxfordDictionaries.com. Oxford Dictionaries, Aug. 2013. Web. 24 Sept. 2011.
---
We are sorry that this post was not useful for you!
Let us improve this post!
Tell us how we can improve this post?