How to Cite a Video on YouTube in MLA 7
Don't want to cite by hand?
Search and cite automatically with EasyBib!
Structure:
Author name/poster's username. "Title of Video." Online video clip. Name of Website. Name of Website's publisher, date posted. Web. Date accessed.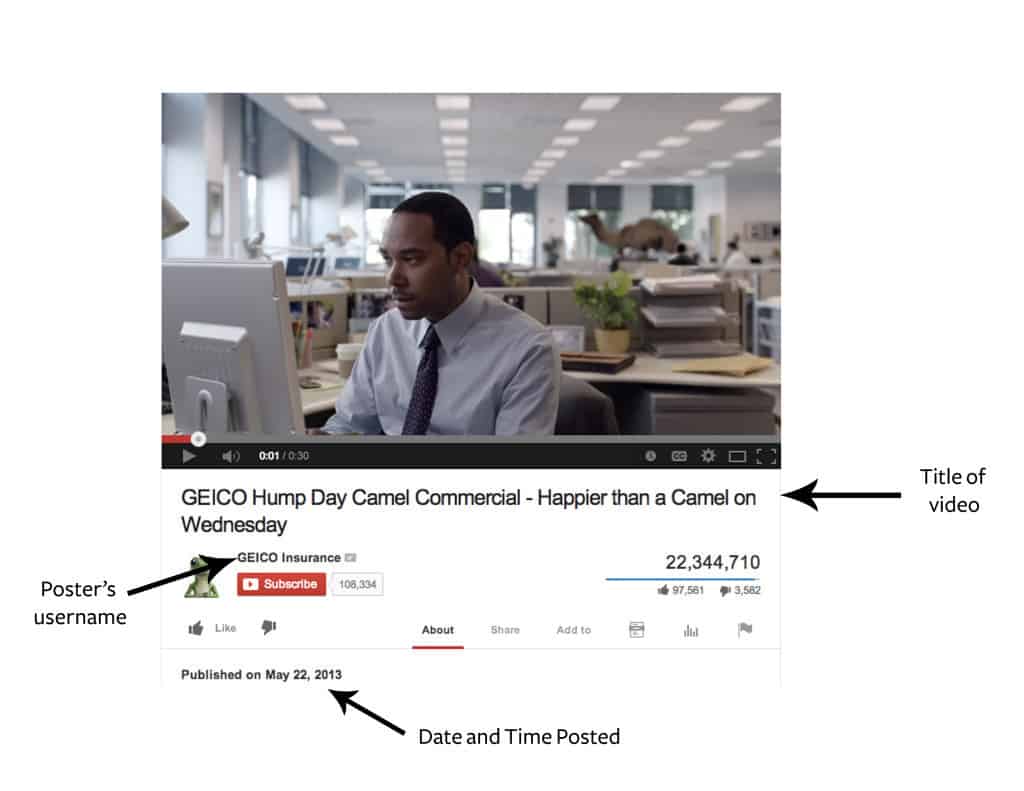 Example:
GEICO Insurance. "GEICO Hump Day Camel Commercial – Happier than a Camel on Wednesday." Online video clip. YouTube. YouTube, 22 May 2013. Web. 18 July 2014.
---
We are sorry that this post was not useful for you!
Let us improve this post!
Tell us how we can improve this post?