How to Cite a Video on YouTube in MLA 7
Don't want to cite by hand?
Search and cite automatically with EasyBib!
Structure:
Author name/poster's username. "Title of Video." Online video clip. Name of Website. Name of Website's publisher, date posted. Web. Date accessed.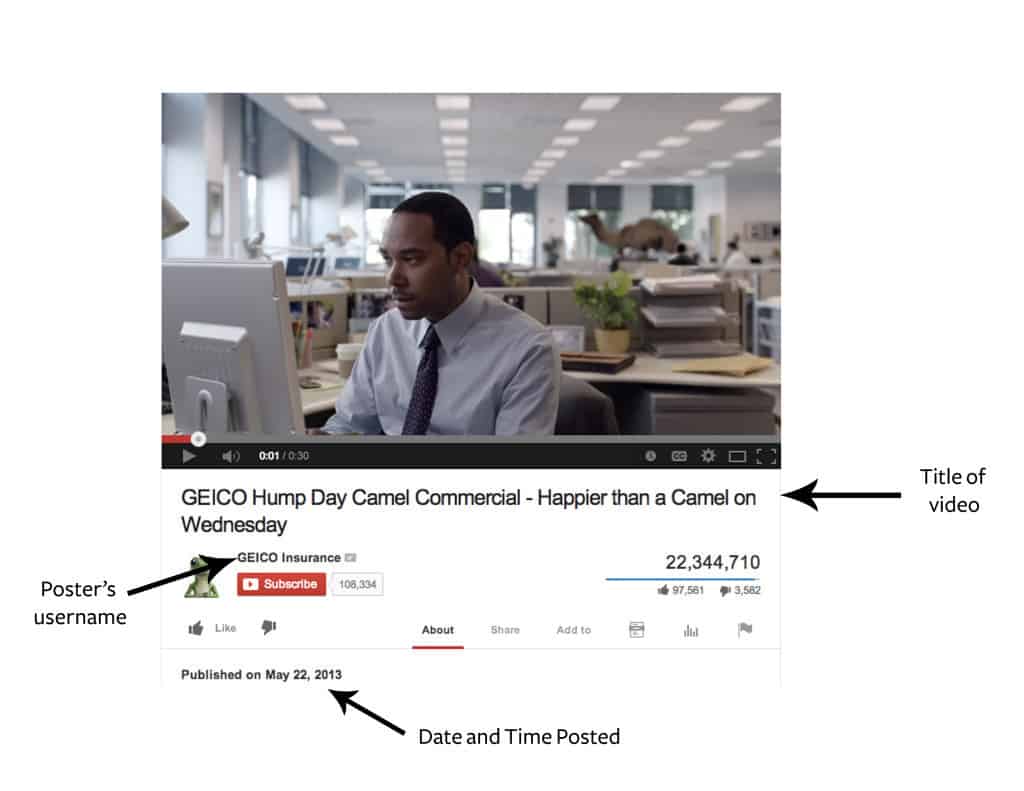 Example:
GEICO Insurance. "GEICO Hump Day Camel Commercial – Happier than a Camel on Wednesday." Online video clip. YouTube. YouTube, 22 May 2013. Web. 18 July 2014.
---
How useful was this post?
Click on a star to rate it!
No votes so far! Be the first to rate this post.
We are sorry that this post was not useful for you!
Let us improve this post!
Thanks for your feedback!