How to Cite Interview in MLA 7
Interview – Published in a magazine, newspaper, website, or on TV/radio.
---
Don't want to cite by hand?
Search and cite automatically with EasyBib!
Citing an interview in print
Structure:
Interviewee Last, First M. "Interview Title." Interview by First M. Last. Magazine Name Date Month Year: Page(s).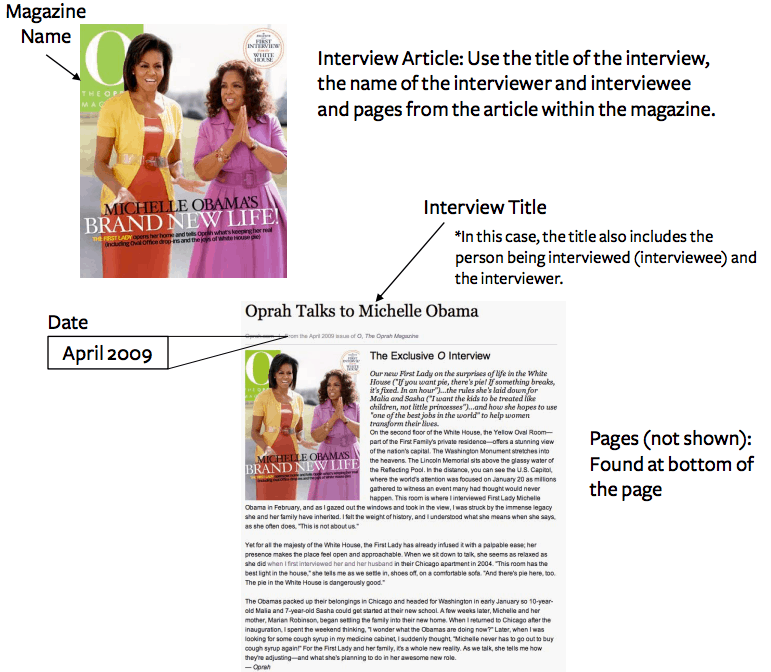 Example:
Obama, Michelle. "Oprah Talks to Michelle Obama." Interview by Oprah Winfrey. O, The Oprah Magazine Apr. 2009: 116-125. Print.
---
Citing a personal interview
Structure:
Last Name of Interviewee, First Name M. Type of Interview (Personal Interview, Phone Interview, Skype Interview, etc.). Date.
Example:
Cloyd, Allison. Personal interview. 24 July 2014.
---
We are sorry that this post was not useful for you!
Let us improve this post!
Tell us how we can improve this post?