How to Cite a Podcast in MLA
Share to Google Classroom
Citing a Podcast
Podcast Citation Structure:
Host's Last name, First name M. "Title of episode." Title of the Program, additional contributors (if applicable), publisher, date. Website Where Podcast Was Streamed, URL (if applicable).
*Note: If the podcast was listened to on an app, rather than streamed online, the name of the app (e.g., "iTunes app.") can be provided at the end of citation as supplemental information.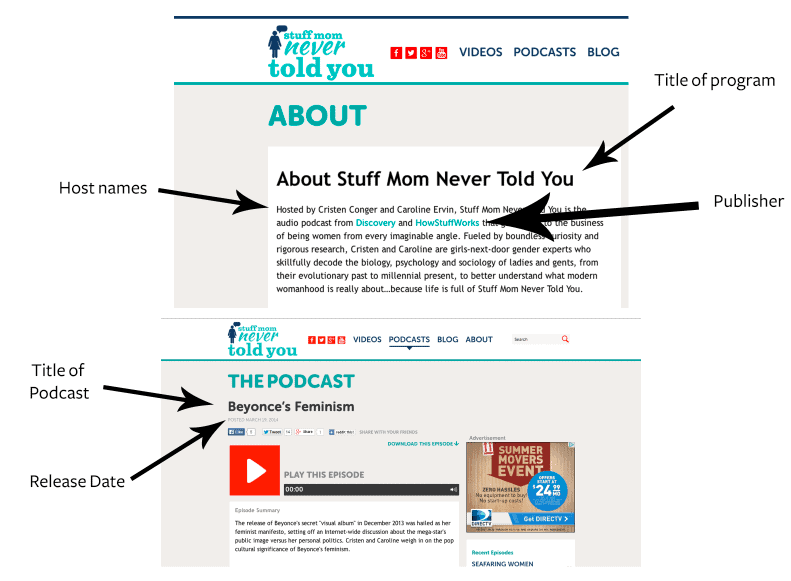 Podcast Citation Example:
Conger, Cristen, and Caroline Ervin. "Beyonce's Feminism." Stuff Mom Never Told You, HowStuffWorks, 19 Mar. 2014. iTunes app.
---
We are sorry that this post was not useful for you!
Let us improve this post!
Tell us how we can improve this post?