How to Cite a Musical Recording (Song) in MLA 7
Musical Recording – Any track or album from a compact disc, MP3 recording, MIDI, cassette, or vinyl recording.
---
Autocite Music Recordings in MLA Format
Structure:
Last, First M. "Track Name." Album Name. By Writer First M. Last. Cond. Conductor First M. Last. Perf. First M. Last. Band/Group Name. Rec. Date Month Year. Producer First M. Last, Year. CD/MP3/MIDI/Cassette/Vinyl.
Note: There will not always be a separate writer, conductor, orchestra or performer. If citing the entire album, do not fill out Track Name or recording date.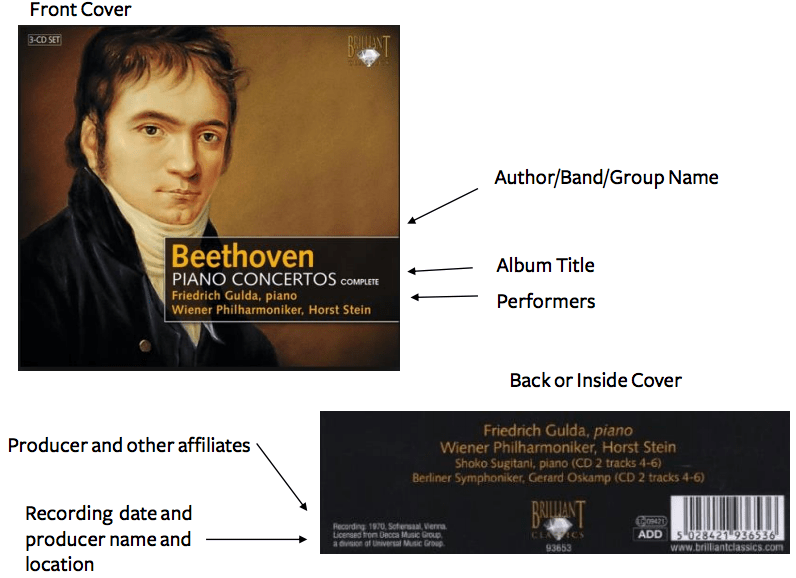 Example:
Beethoven, Ludwig van. "Allegro Con Brio." 1970. Piano Concertos Complete. Perf. Friederich Gulda, Wiener Philharmoniker. Decca Music Group, 1970. CD.
---
We are sorry that this post was not useful for you!
Let us improve this post!
Tell us how we can improve this post?