How to Cite a Book in MLA 7
Book – A written work or composition that has been published – typically printed on pages bound together.
Book citations in MLA 7 style generally contain the author name, book title, publication city, publisher, year published, and the medium of the work (i.e. "Print" for print books).
---
Autocite a Book in MLA Format
Citing a book in print
Note: MLA 7 does not require the publisher's state in a book citation.
Structure: 
Last, First M. Book Title. City of Publication: Publisher, Year Published. Print.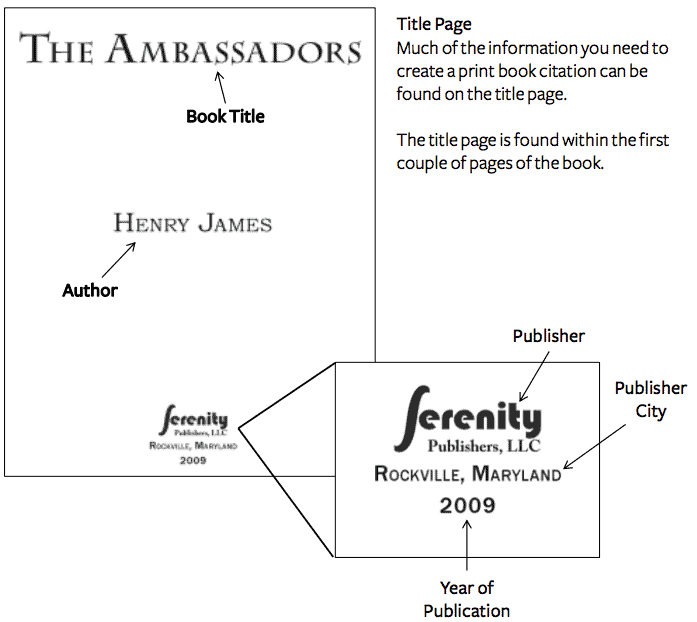 Example:
James, Henry. The Ambassadors. Rockville: Serenity, 2009. Print.
---
Citing a book found in a database
Note: Some ebooks may be available online through your library's databases.
Structure:
Last, First M. Book Title. City: Publisher, Year Published. Database Name. Web. Date Month Year Accessed.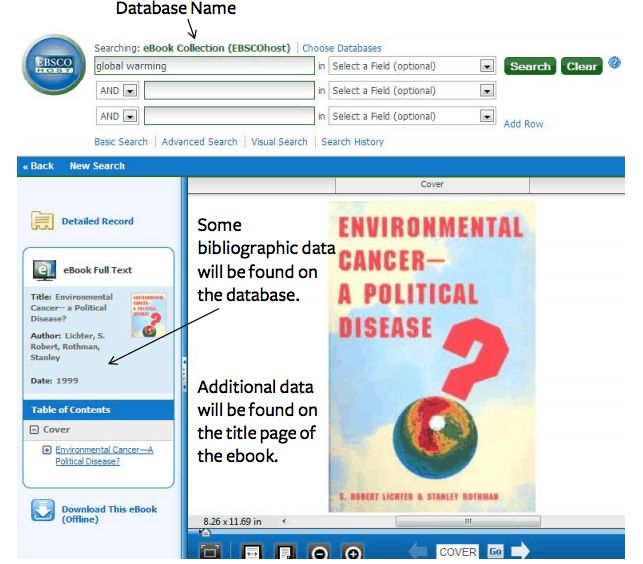 Example:
Lichter, S. Robert, and Stanley Rothman. Environmental Cancer-A Political Disease?. New Haven, CT: Yale UP, 1999. eBook Collection. Web. 1 Apr. 2013.
---
We are sorry that this post was not useful for you!
Let us improve this post!
Tell us how we can improve this post?