How to Cite a Database in MLA 7
Database – A structured, electronic collection that may contain full-text articles, abstracts, data, and citations. Databases typically require a subscription to access.
---
Don't want to cite by hand?
Search and cite automatically with EasyBib!
Database article published directly online by the database with no in-print original.
Structure:
Last, First M. "Article Title." Database Name. Database publisher, Date Month Year Published. Web. Date Month Year Accessed.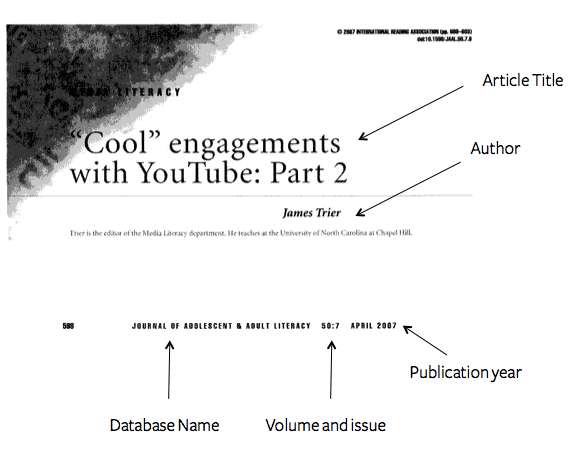 Example:
Trier, James. "'Cool' Engagements with YouTube: Part 2." Journal of Adolescent & Adult Literacy 50.7 (2007): 598-603. JSTOR. Web. 16 Oct. 2014.
---
We are sorry that this post was not useful for you!
Let us improve this post!
Tell us how we can improve this post?