How to Cite a Report in MLA 7
Report – A document containing the findings of an individual or group. Can include a technical paper, publication, issue brief, or working paper.
---
Don't want to cite by hand?
Search and cite automatically with EasyBib!
Structure:
Last, First M. Report Title. City: Publisher, Year. Print. Series Number.
First Page of Report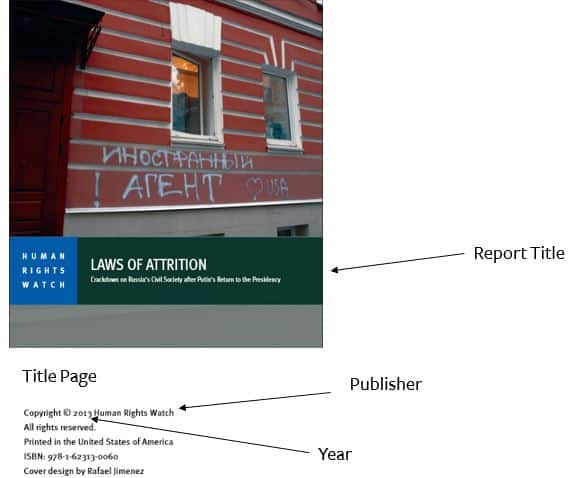 Note: Author and City information taken from the "Acknowledgements" page at the end of the document. No number, volume, edition, or series number information available.
Example:
Gorbunova, Yulia, Konstantin Baranov. Laws of Attrition: Crackdown on Russia's Civil Society After Putin's Return to the Presidency. New York: Human Rights Watch. Print.
---
We are sorry that this post was not useful for you!
Let us improve this post!
Tell us how we can improve this post?