How to Cite a Book in Chicago/Turabian
Share to Google Classroom
Published May 7, 2012. Updated October 31, 2020.
Book citations in Chicago/Turabian style contain the author name, book title, publication city, publisher, and publication year.
Citing a book in print
Chicago Style Book Citation Structure:
Last, First M. Book. City: Publisher, Year Published.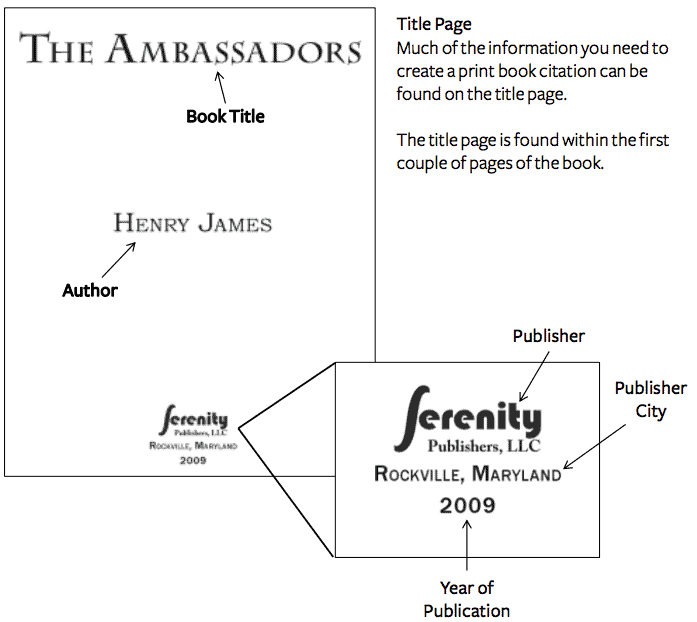 Chicago Style Book Citation Example:
James, Henry. The Ambassadors. Rockville: Serenity Publishers, 2009.
We are sorry that this post was not useful for you!
Let us improve this post!
Tell us how we can improve this post?