How to Cite a Lecture in Chicago/Turabian
Citing online lecture notes or presentation slides
Structure:
Last name, First name. "Presentation/Lecture Title." Presentation/Lecture at Conference Name, City, State of conference, Month Dates, Year of conference. Accessed Month Date, Year. URL.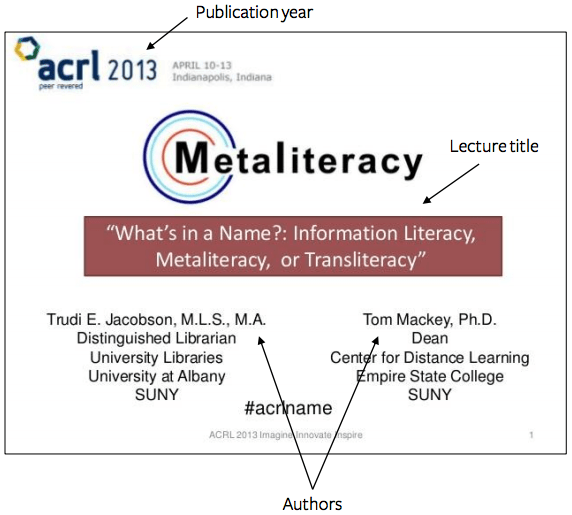 Example:
Jacobson, Trudi E., and Tom Mackey. "What's in a Name?: Information Literacy, Metaliteracy, or Transliteracy." Presentation at ACRL, Indianapolis, IN, April 10-13, 2013. Accessed February 11, 2014. http://www.slideshare.net/tmackey/acrl-2013.
How useful was this post?
Click on a star to rate it!
No votes so far! Be the first to rate this post.
We are sorry that this post was not useful for you!
Let us improve this post!
Thanks for your feedback!