How to Cite a Musical Recording in Chicago/Turabian
Share to Google Classroom
Published August 10, 2012. Updated August 18, 2020.
Citing a musical recording
Note: The Chicago Manual of Style states that audio materials should be listed in a discography, not a bibliography. Check with your instructor and reference section 14.275 of the manual.
Structure:
Last name, First name of performer/band name. Album Title. Record label Number of recording, Year of recording, format.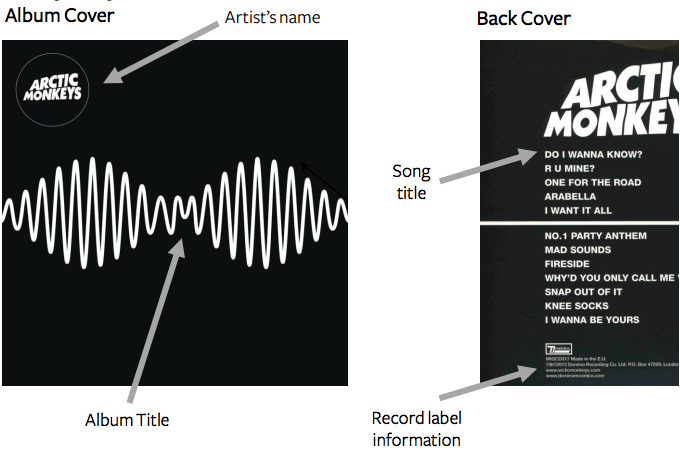 Note: "Number of recording" refers to the catalog number for the recording. This information can be found on the back cover or online at websites like www.discogs.com.
Example:
Arctic Monkeys. AM. Domino Records WIGCD317, 2013, compact disc.
We are sorry that this post was not useful for you!
Let us improve this post!
Tell us how we can improve this post?