How To Cite the Bible in Chicago/Turabian
Bible – Any bible in print, on a website or in an online database.
---
Structure:
Bible Title. Edition. ed. Vol. Number. City: Publisher, Year.
*Vol Note: Not all bibles will have edition or volume numbers.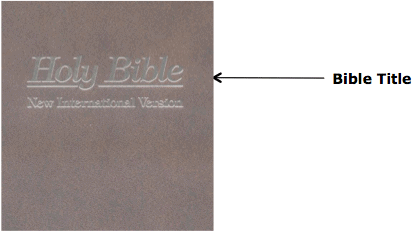 Copyright Information:

Example:
The Holy Bible, New International Version. Grand Rapids: Zondervan Publishing House, 1984.