How to Cite an E-book in Chicago
Citing an e-book from an e-reader (Kindle, iPad, nook, etc.)
Structure:
Last, First M. Book. City: Publisher, Year Published.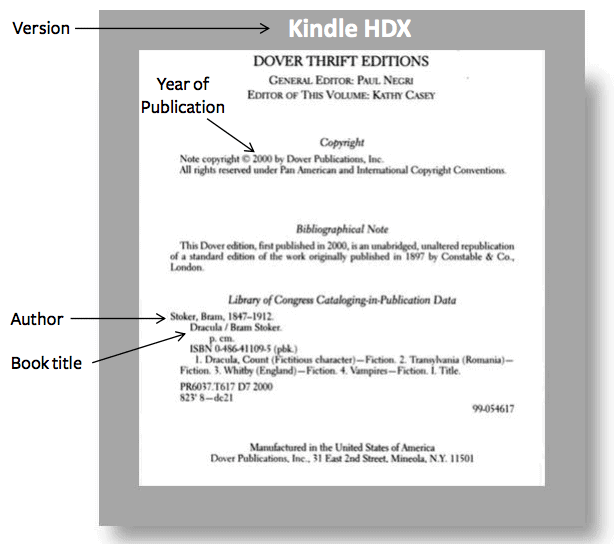 Example:
James, Henry. The Ambassadors. Rockville: Serenity Publishers, 2009.
Citing an e-book found in a database*
*Note: Some ebooks may be available online through your library's databases or catalogs.
Structure:
Last name, First name. Title of Work. Publisher city: Publisher, Year of
publication. doi:xxxx OR URL.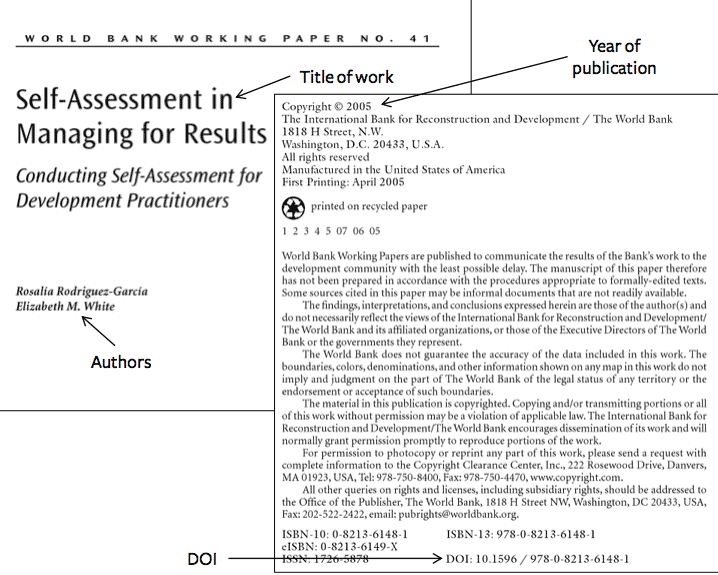 Example:
Rodgriuez-Garcia, Rosalia, and Elizabeth M. White. Self-Assessment in Managing
for Results: Conducting Self-Assessment for Development Practitioners. Washington, D.C.: The World Bank, 2005. doi:10.1596/978-0-8213-6148-1.