How to Cite a Database in Chicago
Share to Google Classroom
Published May 7, 2012. Updated July 29, 2019.
How to Cite a Database in Chicago/Turabian
How to cite a journal article found online
Structure:
Last name, First name. "Article Title." Periodical Title volume, no. issue (year of publication). Page-page. doi:xxxx OR URL.
*Note: *If no DOI is available, use a stable URL.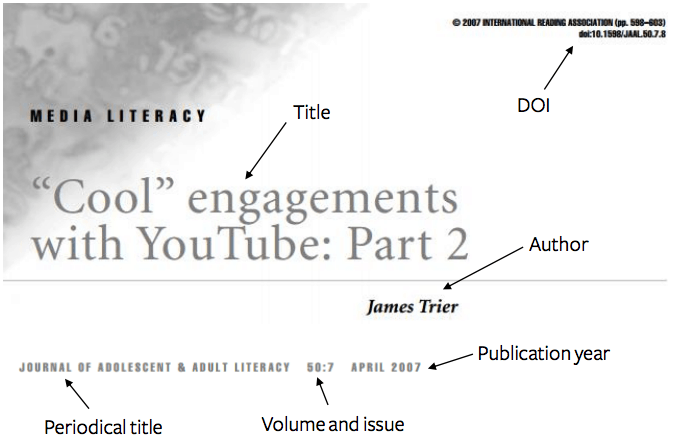 Example:
Trier, James. "'Cool' Engagements with YouTube: Part 2." Journal of Adolescent and Adult Literacy 50, no. 7 (2007). doi:10.1598/JAAL.50.7.8.
Cite your sources using EasyBib
We are sorry that this post was not useful for you!
Let us improve this post!
Tell us how we can improve this post?