How to Cite a Podcast in APA
Structure:
Last, F. M. (Contributor title). (Year, Month Date). Podcast title [Audio podcast]. URL.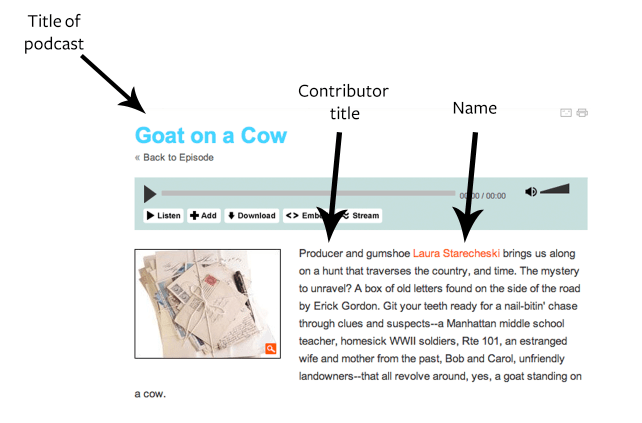 Example:
Starecheski, L. (Producer). (2007, September 10). Goat on a cow [Audio podcast]. http://www.radiolab.org/story/91518-goat-on-a-cow/.
We are sorry that this post was not useful for you!
Let us improve this post!
Tell us how we can improve this post?