How to Cite a TV Show or Radio Broadcast in MLA
TV/Radio Broadcasts – Any program watched or heard. Information on the writer, director, etc. can often be found on DVD covers (below) or online.
Structure:
Writer Last, First M. "Show/Episode Title." Program Series Name. Prod. First M. Last. Dir. First M. Last. Network Name. Call, City, State, Date Mon. Year. Television/Radio.
Station Note: If citing a well known station, the city and state are not needed.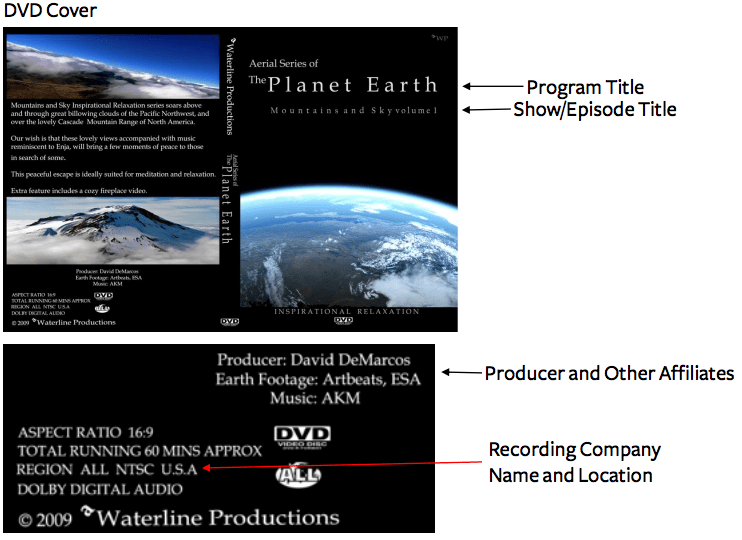 Note: Writer information not found, name of producer put instead.
Example:
DeMarcos, David, prod. "Mountains and Sky." Aerial Series of the Planet Earth. Discovery Channel.
---
We are sorry that this post was not useful for you!
Let us improve this post!
Tell us how we can improve this post?