How to Cite a Lecture in MLA
Share to Google Classroom
Citing a Lecture
Lecture – An oral presentation intended to present information about a particular subject; can be a speech, reading, or address.
---
MLA Lecture Citation Structure:
Last, First M. "Presentation Title." Event Name. Location, City. Date Month Year Presented. Lecture.
Note: The event title, city, and location are not always specified in the lecture, but the information can be found elsewhere (like event programs).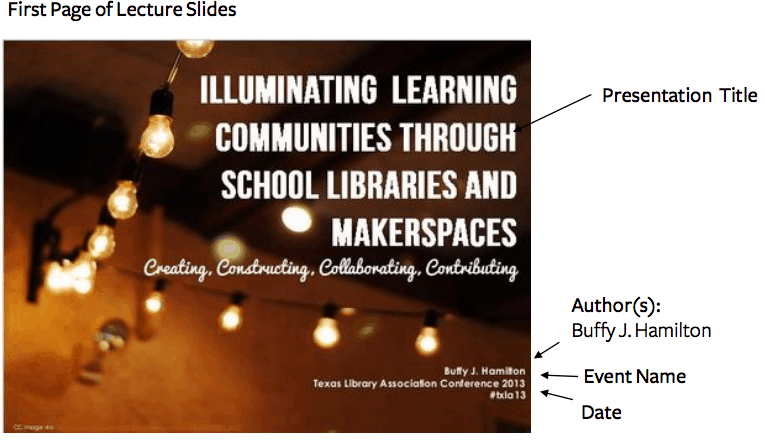 MLA Lecture Citation Example:
Hamilton, Buffy J. "Illuminating Learning Communities Through School Libraries and Makerspaces: Creating, Constructing, Collaborating, Contributing." Texas Library Association Conference. Fort Worth Convention Center, Fort Worth. 29 Aug. 2011. Lecture.
---
We are sorry that this post was not useful for you!
Let us improve this post!
Tell us how we can improve this post?