Most of us scroll through our social media feeds, mindlessly checking out updates from our friends, family, influencers, and favorite celebrities. Even though we're catching up on vacation photos, relationship status updates, and pretty designs in our friend's lattes, there are times when social media profiles and threads can be used to provide evidence and defend arguments in research projects.
Using social media posts as sources in research projects is a more common occurrence than you probably realize. In fact, the Modern Language Association (MLA), the American Psychological Association (APA), and the University of Chicago Press (the organization responsible for creating The Chicago Manual of Style), developed and published criteria for citing social media properly. At EasyBib, we've put together our own social media guides, which follow the rules and standards put forth by MLA, APA, and Chicago.
In our Social Media Citation Guides, you'll find easy to follow instructions for citing blog posts, Facebook status updates, Instagram photos, Reddit threads, tweets, and even YouTube videos. Complete with clear format structures and examples for MLA format, APA referencing, and Chicago style format, you can take the guesswork out of piecing together your social media citations. Bookmark, print, post, or share our newest guides for quick access or retrieval!
Looking for help with other writing and research-related topics? Check out our plagiarism and grammar checker on EasyBib Plus, as well as our handy grammar guides, or article on how to cite a website in MLA.
MLA Format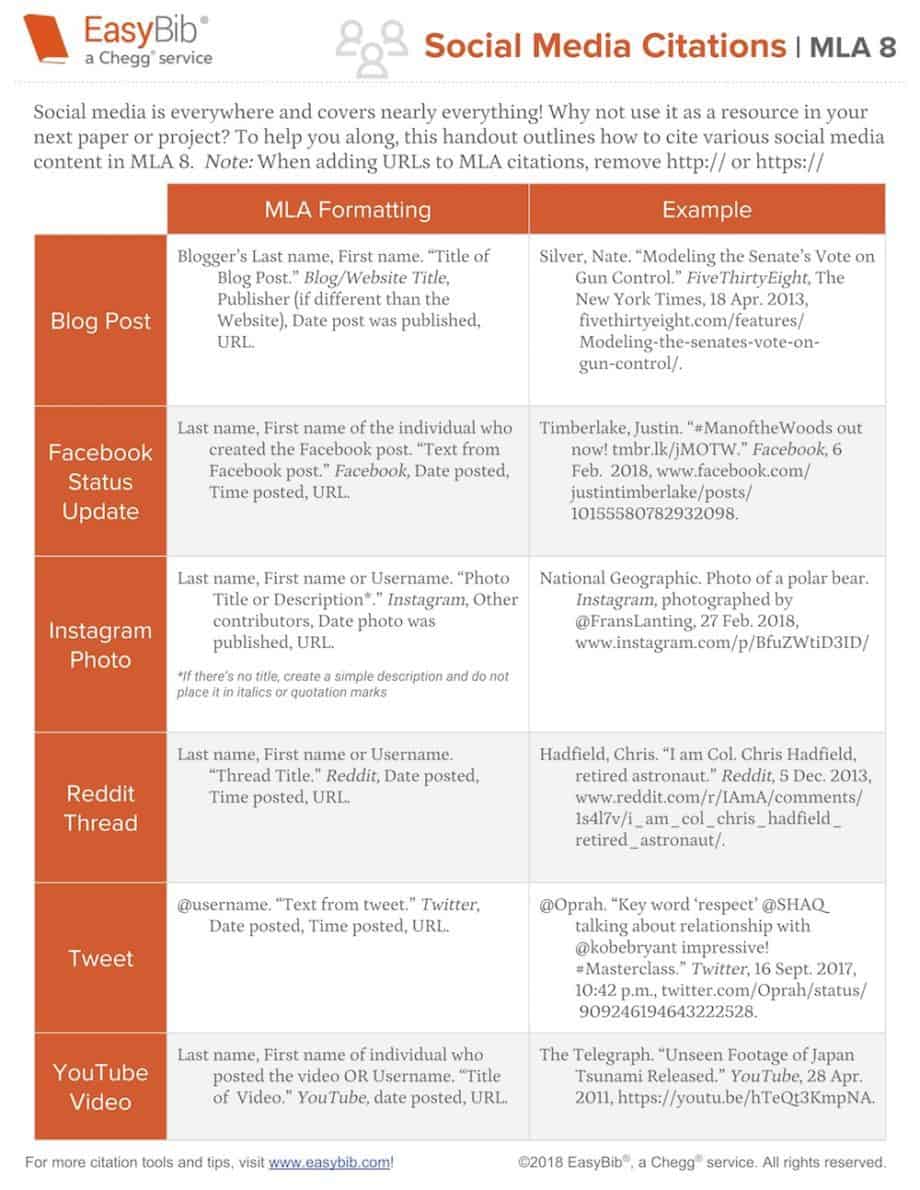 APA Format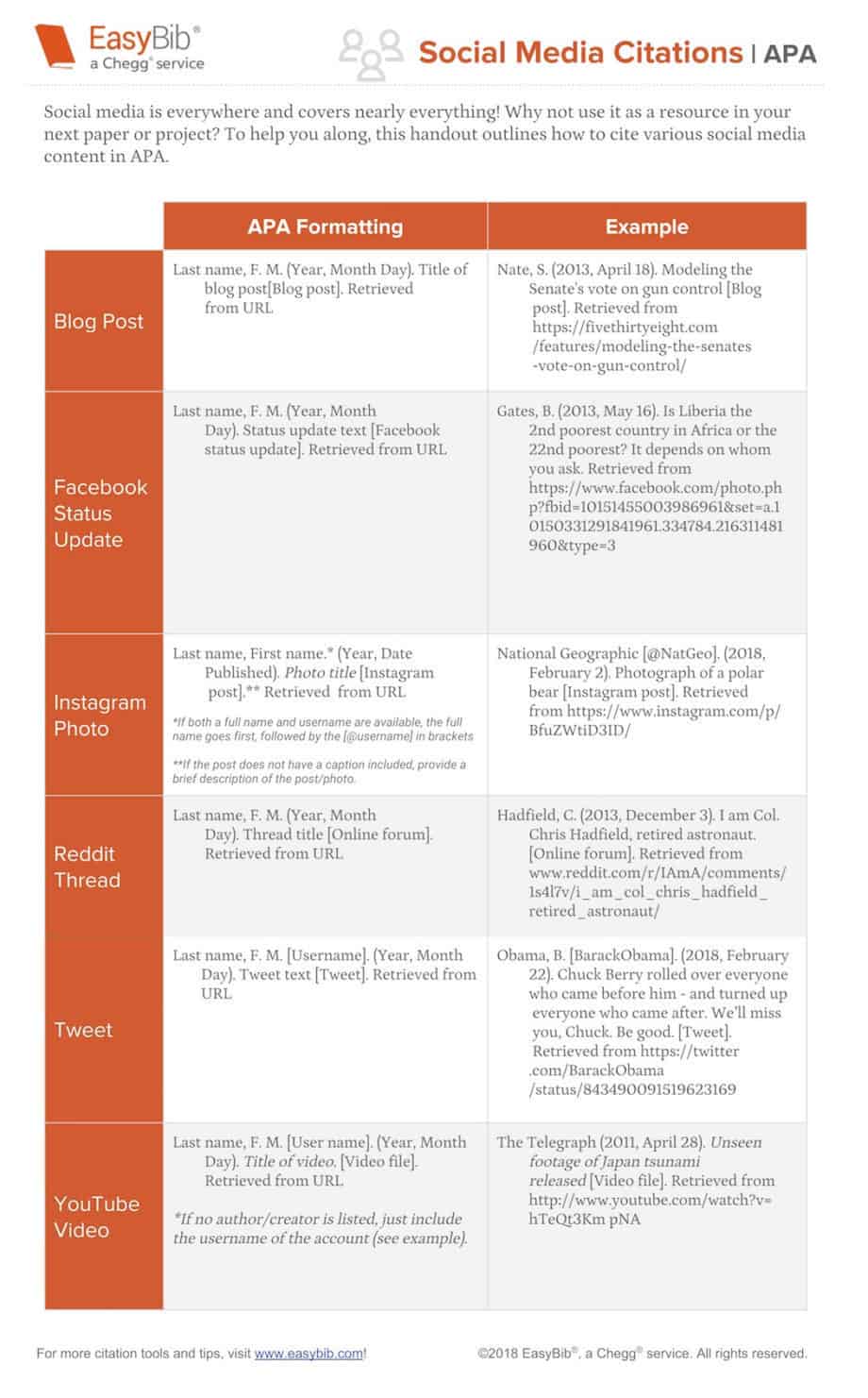 Chicago Style Format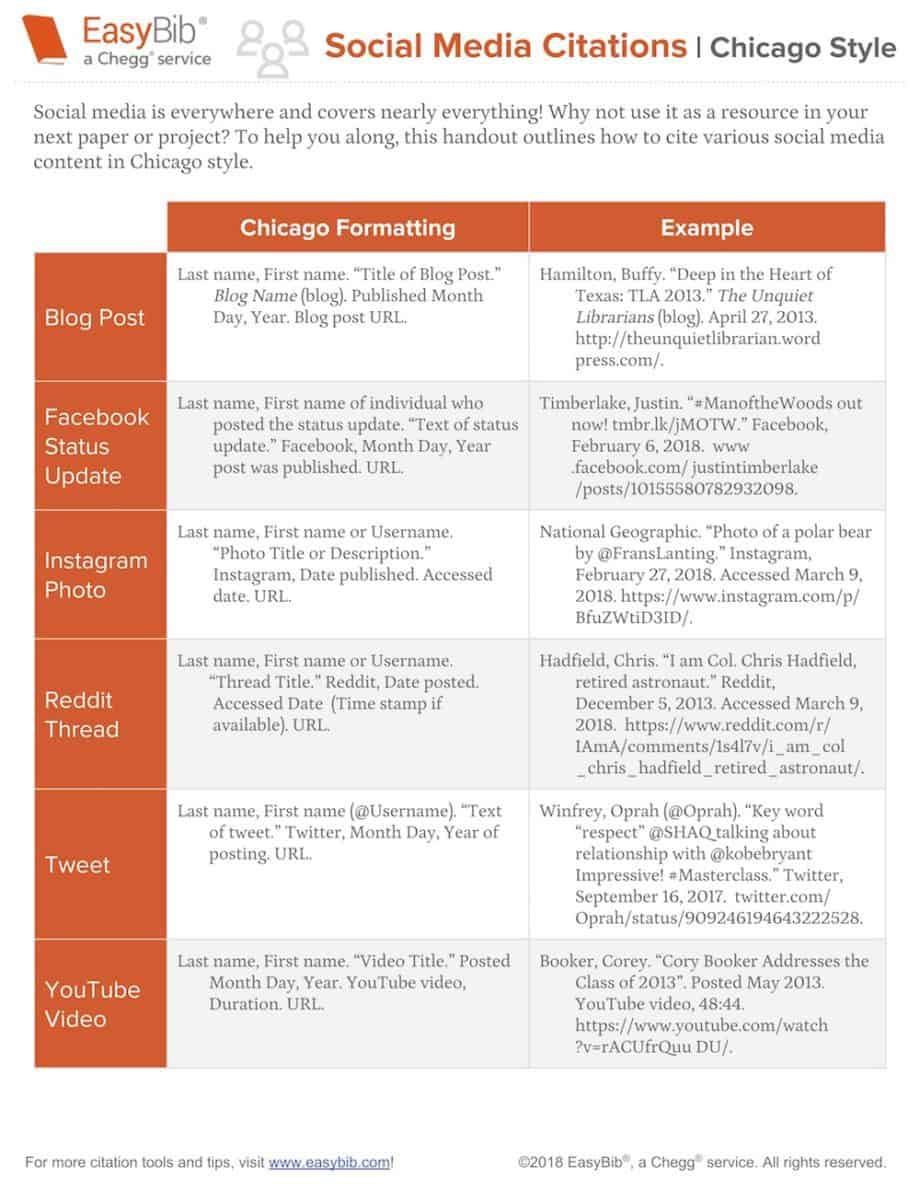 ---
If you're looking for more resources? Read on up parts of speech and learn about adjectives, possessive pronouns, common nouns,  and so forth.
We are sorry that this post was not useful for you!
Let us improve this post!
Tell us how we can improve this post?