How to Cite a Tweet in Chicago/Turabian
Structure:
Last name, First name. Twitter Post. Month Day, Year, Time. Tweet URL.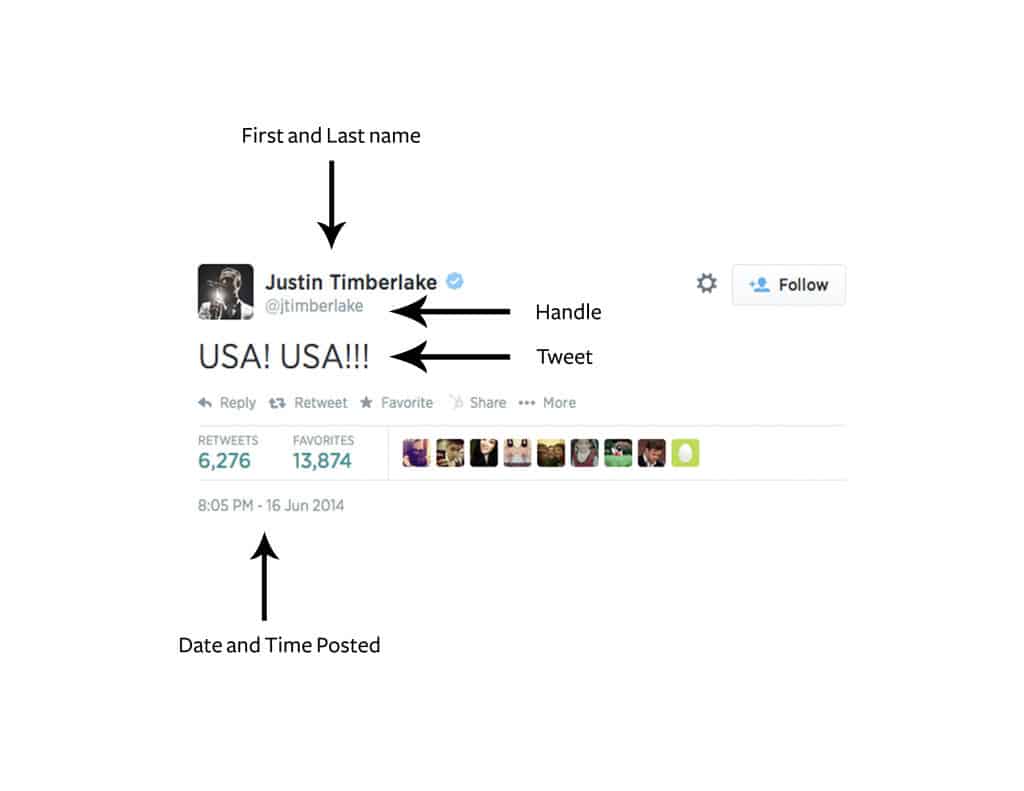 Example:
Timberlake, Justin. Twitter Post. June 16, 2014, 8:05 PM. https://twitter.com/jtimberlake/status/478689830667186176.
Looking for more help on how to cite a tweet? See this blog post.
How useful was this post?
Click on a star to rate it!
No votes so far! Be the first to rate this post.
We are sorry that this post was not useful for you!
Let us improve this post!
Thanks for your feedback!