How to Cite a Podcast in MLA 7
Don't want to cite by hand?
Search and cite automatically with EasyBib!
Structure:
Last, First M. "Title of podcast." Audio blog post. Title of the Program. Publisher, Release date. Web. Date of Access.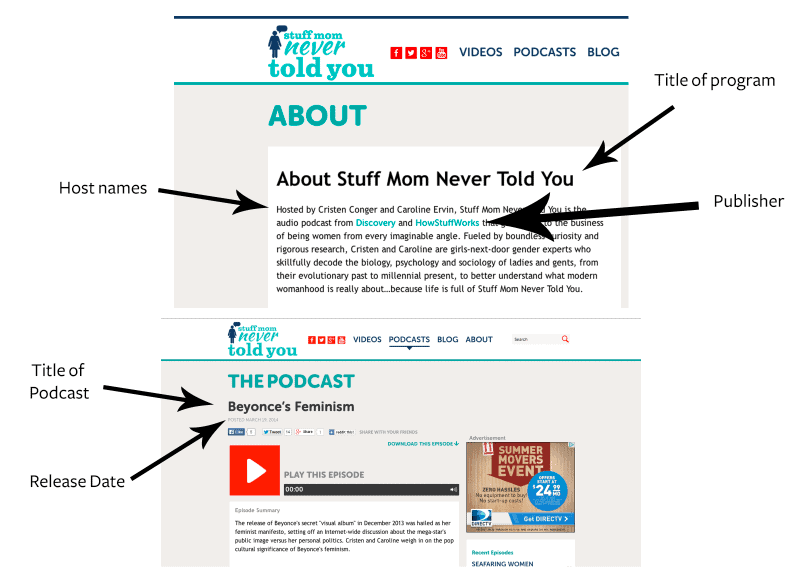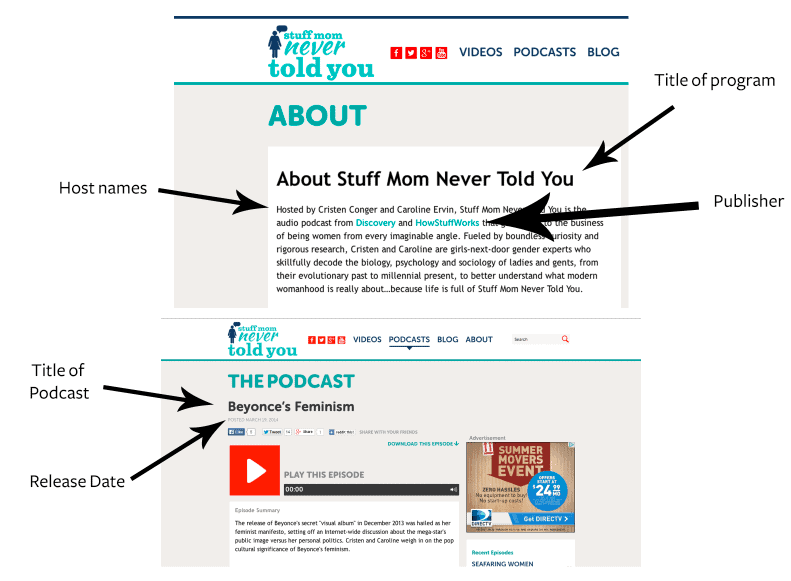 Example:
Conger, Cristen, and Caroline Ervin. "Beyonce's Feminism." Audio blog post. Stuff Mom Never Told You. HowStuffWorks, 19 Mar. 2014. Web. 24 July 2014.
---