How to Cite the Bible in MLA 7
Autocite from The Bible in MLA Format
Structure:
Bible Title. Edition. ed. Vol. Number. City: Publisher, Year. Print.
Note: Not all bibles will have edition or volume numbers.
---
Bible Cover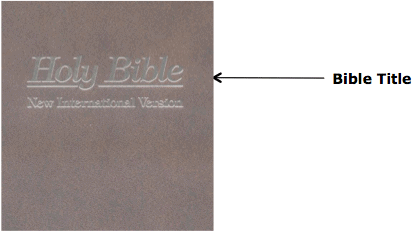 ---
Copyright Information

Example:
The Holy Bible, New International Version. Grand Rapids: Zondervan House, 1984. Print.
---
How useful was this post?
Click on a star to rate it!
We are sorry that this post was not useful for you!
Let us improve this post!
Thanks for your feedback!