How to Cite a Lecture in MLA 7
Lecture – An oral presentation intended to present information about a particular subject; can be a speech, reading, or address.
---
Don't want to cite by hand?
Search and cite automatically with EasyBib!
Structure:
Last, First M. "Presentation Title." Event Name. Location, City. Date Month Year Presented. Lecture.
Note: The event title, city, and location are not always specified in the lecture, but the information can be found elsewhere (like event programs).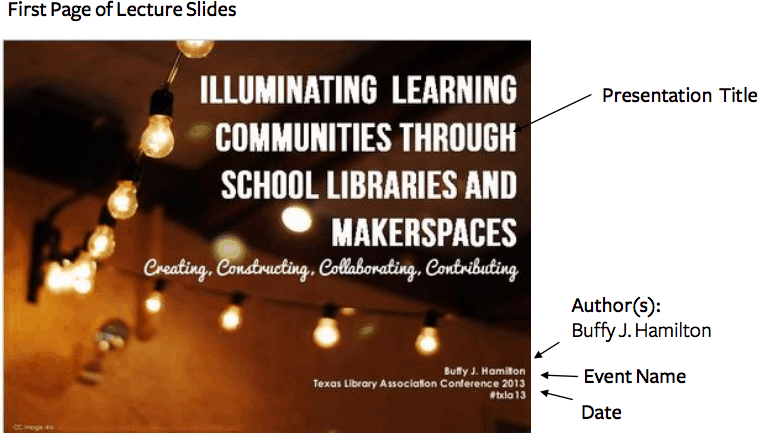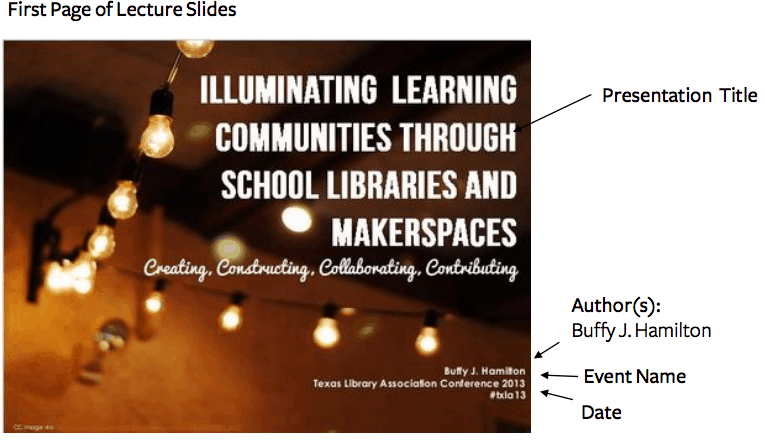 Example:
Hamilton, Buffy J. "Illuminating Learning Communities Through School Libraries and Makerspaces: Creating, Constructing, Collaborating, Contributing." Texas Library Association Conference. Fort Worth Convention Center, Fort Worth. 29 Aug. 2011. Lecture.
---
How useful was this post?
Click on a star to rate it!
No votes so far! Be the first to rate this post.
We are sorry that this post was not useful for you!
Let us improve this post!
Thanks for your feedback!