How to Cite a Video on YouTube in APA
Structure:
Last Name, F.M. [Username]. (Year, Month Date). Title of video [Video File]. Retrieved from URL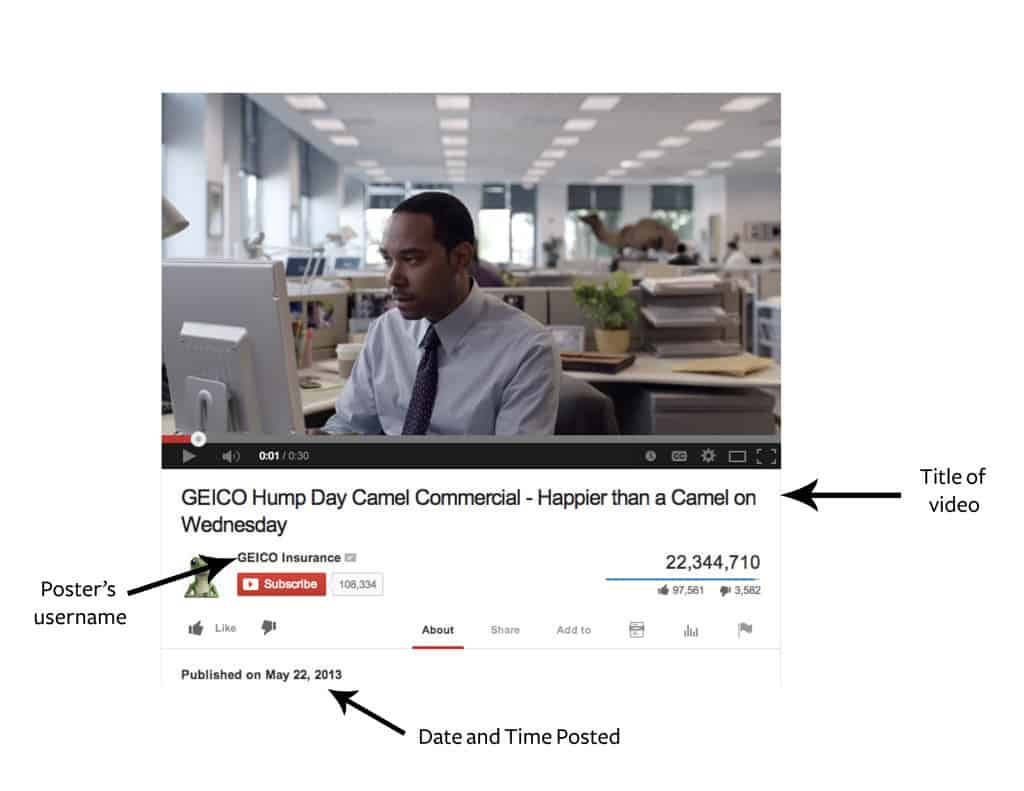 Example:
[GEICO Insurance]. (2013, May 22). GEICO hump day camel commercial – happier than a camel on Wednesday [Video File]. Retrieved from http://youtu.be/kWBhP0EQ1lA
How useful was this post?
Click on a star to rate it!
We are sorry that this post was not useful for you!
Let us improve this post!
Thanks for your feedback!