How to Cite a Lecture in APA
Citing online lecture notes or presentation slides
Structure:
Author, F.M. (Publication Year). Name or title of lecture [file format]. Retrieved from URL
Note: If you are citing a classroom presentation, include the same data except the retrieval information.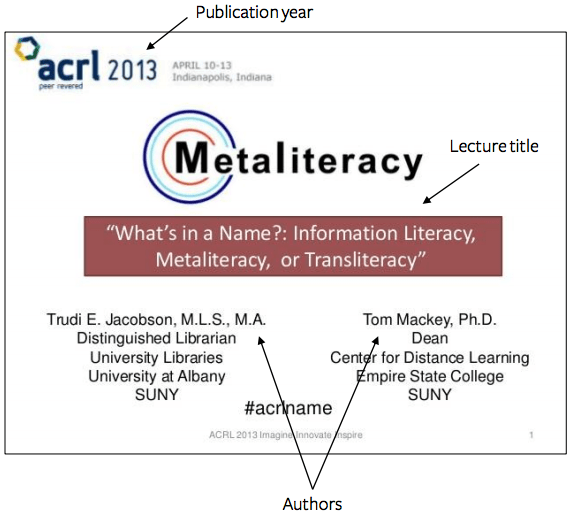 Example:
Jacobson, T.E. & Mackey, T. (2013). What's in the name?: Information literacy, metaliteracy, or transliteracy [Powerpoint slides]. Retrieved from http://www.slideshare.net/tmackey/acrl-2013
How useful was this post?
Click on a star to rate it!
We are sorry that this post was not useful for you!
Let us improve this post!
Thanks for your feedback!