How To Cite the Bible in Chicago/Turabian
Bible – Any bible in print, on a website or in an online database.
---
Structure:
Bible Title. Edition. ed. Vol. Number. City: Publisher, Year.
*Vol Note: Not all bibles will have edition or volume numbers.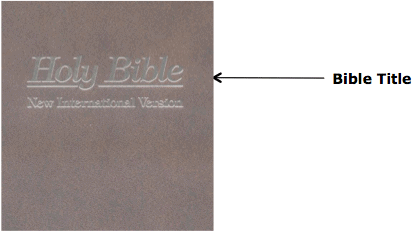 Copyright Information:

Example:
The Holy Bible, New International Version. Grand Rapids: Zondervan Publishing House, 1984.
How useful was this post?
Click on a star to rate it!
No votes so far! Be the first to rate this post.
We are sorry that this post was not useful for you!
Let us improve this post!
Thanks for your feedback!