We've expanded EasyBib, a Chegg Service's popular citation generation and export feature to Cambridge Core, the new home of academic content from Cambridge University Press. Bringing together over 32,000 ebooks and 380 journals for the first time, Cambridge Core is designed to help readers and researchers make fast and easy journeys to a vast range of valuable content. The new EasyBib citation tool makes it a breeze for Cambridge Core users to cite any article, chapter, or book from this collection.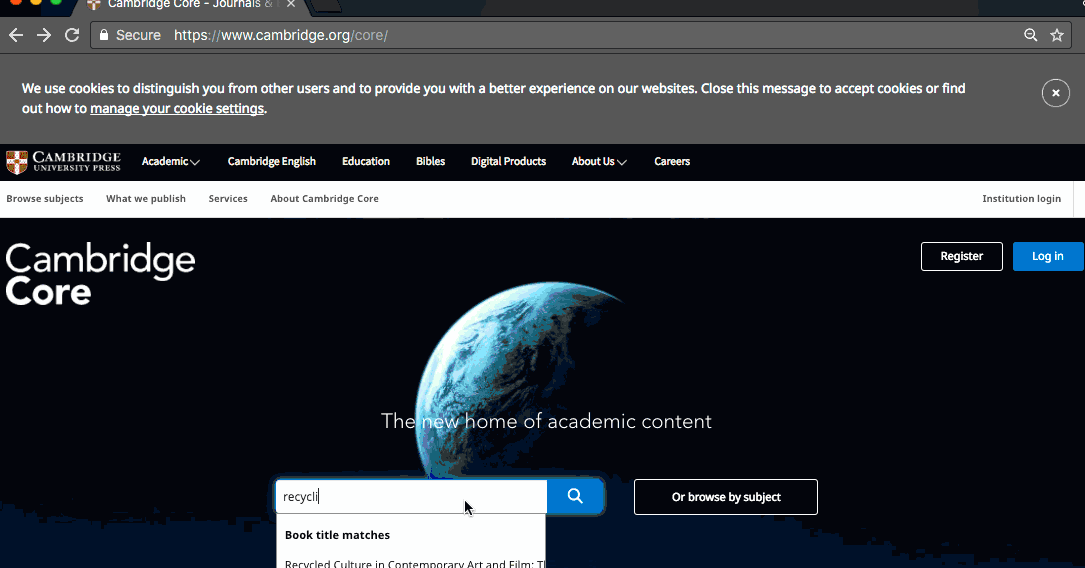 In order to use this citation tool for yourself, conduct a search within Cambridge Core and bring up a Search Results page. To cite a single resource, click "Export Citation" under the resource listing and the tool will appear.
The citation will display in APA, MLA, Chicago, Harvard, or any one of several citation styles you can choose from. You may download the citation or export it directly to EasyBib.com by clicking on the "EasyBib" button at the bottom of the tool. You will then be sent to a citation form in EasyBib.com that automatically fills in any data available from Cambridge Core. This form also allows you to confirm information before submitting everything to create a citation.
To cite several sources at once, check your resource selections, then go to the bottom of the lefthand column. Under "Actions for selected content:" choose "Export citations" and the tool will appear.
We are sorry that this post was not useful for you!
Let us improve this post!
Tell us how we can improve this post?