Improve your paper with custom suggestions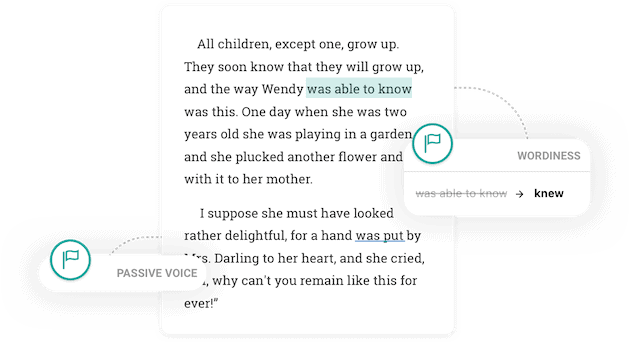 Find and fix grammar errors
Don't lose points over small mistakes. Our smart proofreader checks for grammar and writing mistakes so that you don't have to.
Get Started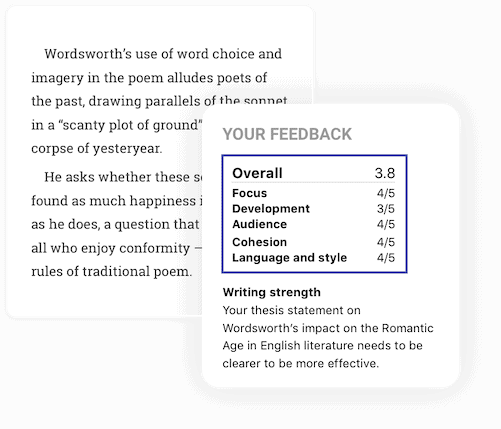 Strengthen your writing
Give your paper an in-depth check. Receive feedback within 48 hours from writing experts on your paper's main idea, structure, conclusion, and more.
Get Started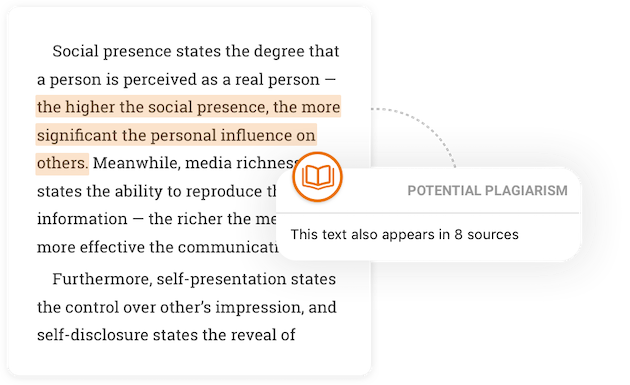 Check for unintentional plagiarism
Check your paper for unintentional plagiarism against thousands of sources.
Get Started
What students are saying about us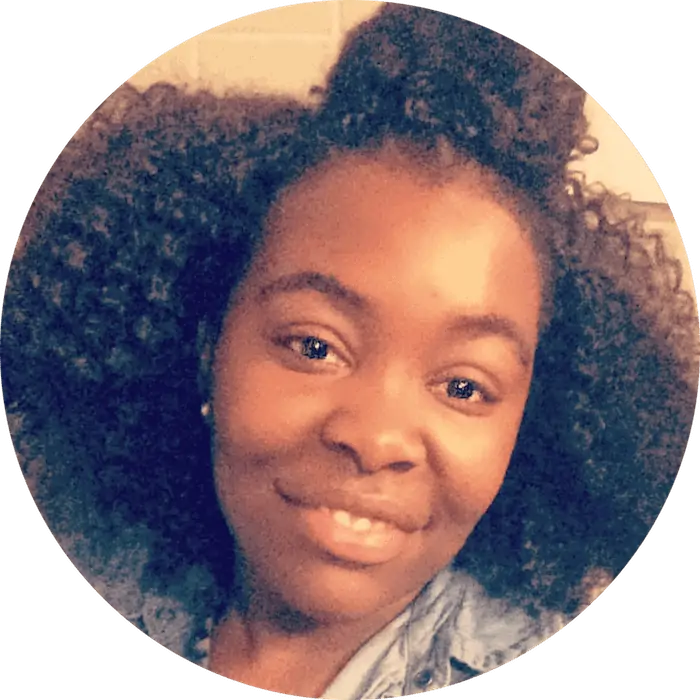 "Caught comma errors that I actually struggle with even after proofreading myself."
- Natasha J.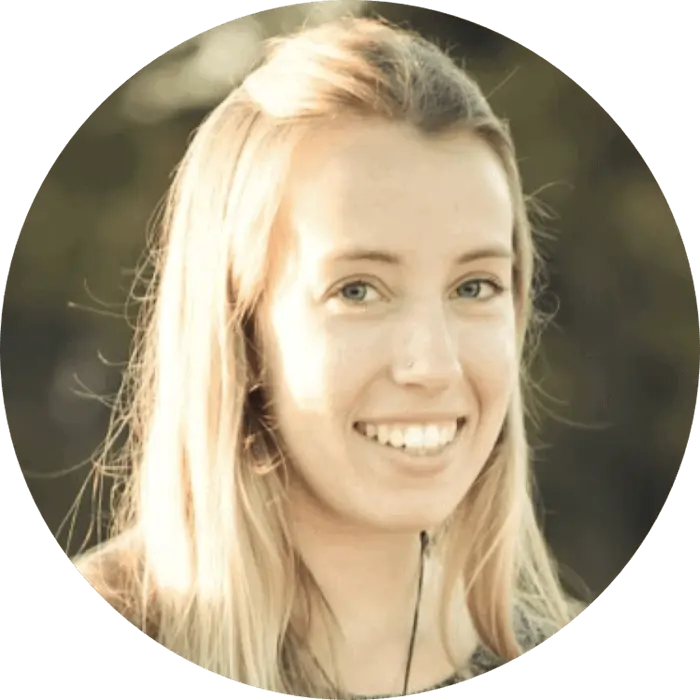 "I find the suggestions to be extremely helpful especially as they can instantly take you to that section in your paper for you to fix any and all issues related to the grammar or spelling error(s)."
- Catherine R.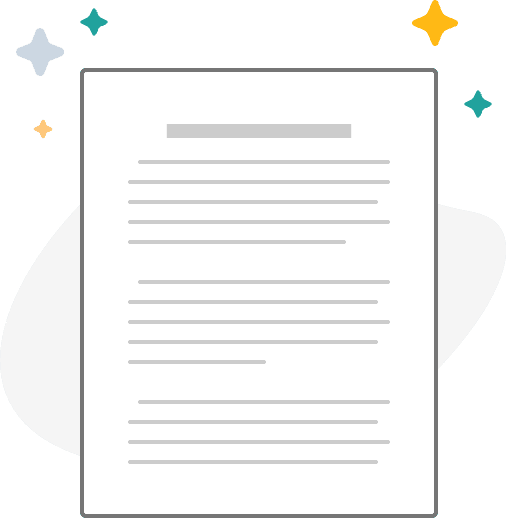 Creating original, clear writing is no easy task. Even professional writers need help! Having an online tool that can help you fix grammatical errors and smooth out your sentences, paraphrases, and papers could make the job of writing much easier.
If you're writing a class paper or academic piece, you'll need to become a master of paraphrasing. Having access to resources like the EasyBib writing tools could be a big help! First, let's explore what paraphrasing is.
Paraphrasing
Paraphrasing is a necessary writing skill that involves putting information from another text into your own words. It involves taking a close look at a passage from another text (source), interpreting it, and writing down its ideas in a way that fits into the context of your paper.
Whether you are in the academic world or the business world, the skill of paraphrasing is vital to the creation of original text.
Why paraphrase?
Paraphrasing is vital to your success as a writer. A paraphrase does the following:
Demonstrates that you're capable of synthesizing existing resource with your own, novel ideas.
Gives proper credit for any work you used or cited in your paper. This makes you an ethical writer and helps you to avoid plagiarism.
Smoothly introduces outside ideas and words into the context of your paper.
Without the ability to properly paraphrase, you risk being accused of plagiarism, and the consequences can be steep. Plagiarism can result in a zero on the assignment, a failed class, or even removal from a school. Clearly, learning how to paraphrase correctly is imperative.
Dangers of a text-to-text  paraphrasing tool
With so much at stake, at first glance, using a paraphrasing tool might seem like a good idea. With many text-to-text paraphrasing tools, you put a sentence into the tool and it "paraphrases" it for you. However, because of the way these paraphrasing tools work, using one could be considered cheating, plus you often wind up with a garbled sentence that has no relation to your paper.
The best option is to write paraphrases yourself, and then have someone else proofread to make sure the paraphrasing reads well and is cited correctly.
How to paraphrase
There are several steps to the process of paraphrasing, in order to get it right.
When trying to paraphrase, give yourself time to become familiar with your sources and reflect on them. Here are some tips to follow:
Read the original text several times to get a firm understanding of what you are reading.
Write a paraphrase by changing the format of the sentence and the words that you use, while keeping the meaning the same.
Double-check the original to make sure the paraphrase is different from the original, in both language and sentence structure.
Use an in-text citation to give credit to the original source.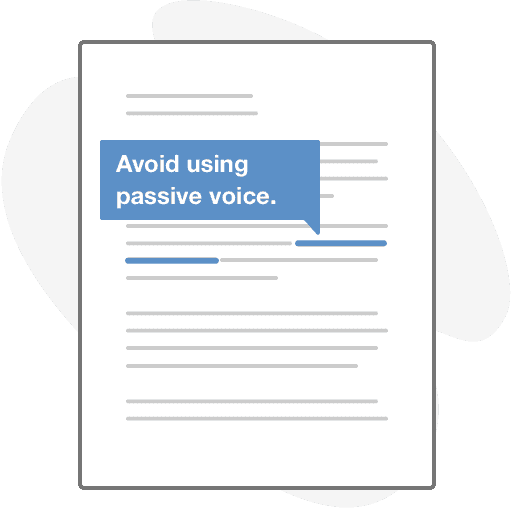 Need for proofreading
No matter what type of paper or document you've written, getting it proofread before you submit it is a good idea. Here's why.
Clean up grammatical errors
There are many picky rules that even seasoned writers struggle with, and knowing how to construct writing with strong grammar often takes help. A grammar check tool is an easy way to solve this dilemma.
Get writing suggestions
Many times, writers know what they want to say but don't know how to say it. A paper checker can help take the guesswork out of where a paper could be strengthened and how to do it. The suggestions can also help you develop your writing skills.
Maintain academic integrity
Accidental plagiarism often happens when a quote is not cited. With the aid of a plagiarism checker, you can help ensure that all included quotes are cited, and that paraphrases are not too similar to the original text.
Luckily, EasyBib writing tools have  a resource for all of the above!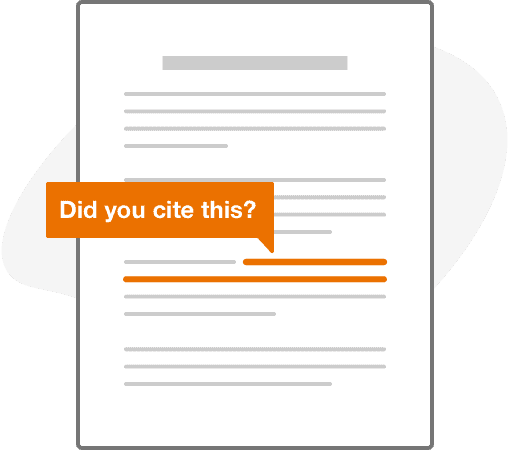 Why you should use EasyBib writing tools
The suite of EasyBib writing tools includes several resources that can clarify and strengthen your writing in different ways. There are tools to assist with grammar and writing style, help avoid plagiarism, and even get personalized, professional feedback. This comprehensive approach to improving your writing can help you build a great paper while also teaching you ways to be a better writer in the long term. Let's explore!
Grammar help
Running your paper through the  EasyBib grammar check tool will go way beyond a simple spell check (though that is part of it)! It'll also examine your writing style, sentence structure, concision, and many other aspects of your sentences. After a quick scan, the grammar check tool will flag the areas it thinks could be revised and provide an explanation for each suggestion.
Plagiarism checking + Citation generator
When you submit your paper to the EasyBib plagiarism checker, it runs your paper to see if any sentences or phrases match other writing on the internet. If it finds anything, it flags the passage and gives a link to the original source. This allows you to either confirm that all text that needs an in-text citation and a reference has them, or to create the necessary in-text citation and reference using the information provided. Bonus: there is an EasyBib citation generator that can help you easily create these citations!
Expert Check
If you have a particularly important or long paper coming up, it may be wise to get expert help. That is what an EasyBib Expert Check offers! It allows you to submit a paper to be reviewed by a professional proofreader. The proofreader will return your paper within 48 hours, with feedback that is customized for your particular paper.
How do I start using these tools?
See the paper uploader at the top of this page? Simply upload or paste your paper into that, and start a paper check. It'll begin by scanning your paper for grammar. The first 5 grammar suggestions are free, and access to the rest comes with a subscription to EasyBib Plus. Unlimited plagiarism checks and access to Expert Check are also subscription-only services.
If you're not ready to subscribe, fear not! There is also a 3-day free trial you can start whenever you're ready.*