How to Cite a Tweet in MLA 7
Don't want to cite by hand?
Search and cite automatically with EasyBib!
Structure:
Last name, First name (Username). "Tweet Message." Date posted, Time Posted. Tweet.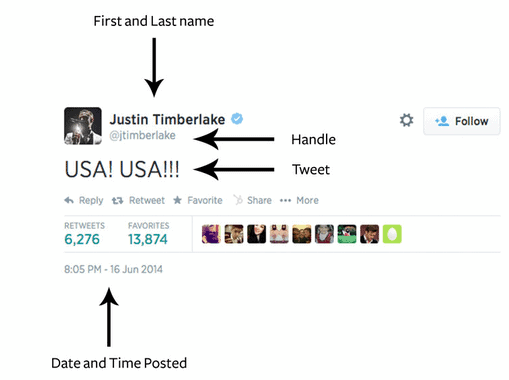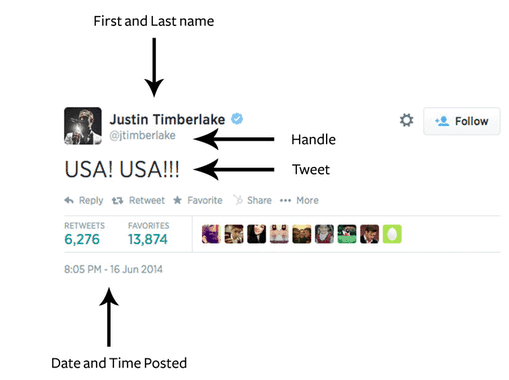 Example:
Timberlake, Justin (jtimberlake). "USA! USA!!." 16 June 2014, 8:05 PM. Tweet.
---
How useful was this post?
Click on a star to rate it!
We are sorry that this post was not useful for you!
Let us improve this post!
Thanks for your feedback!