How to Cite a Database in Chicago
How to Cite a Database in Chicago/Turabian
How to cite a journal article found online
Structure:
Last name, First name. "Article Title." Periodical Title volume, no. issue (year of publication). Page-page. doi:xxxx OR URL.
*Note: *If no DOI is available, use a stable URL.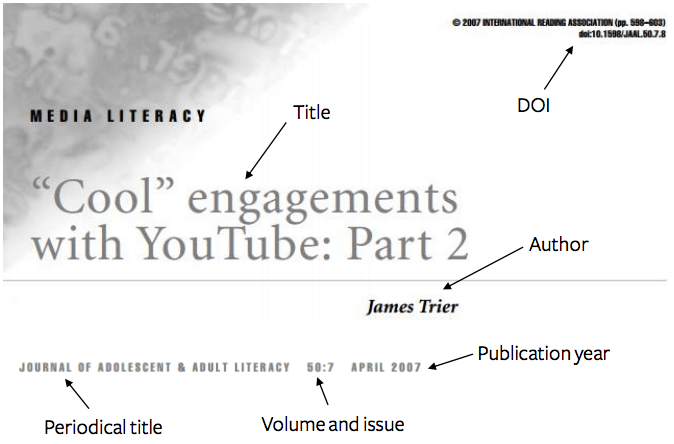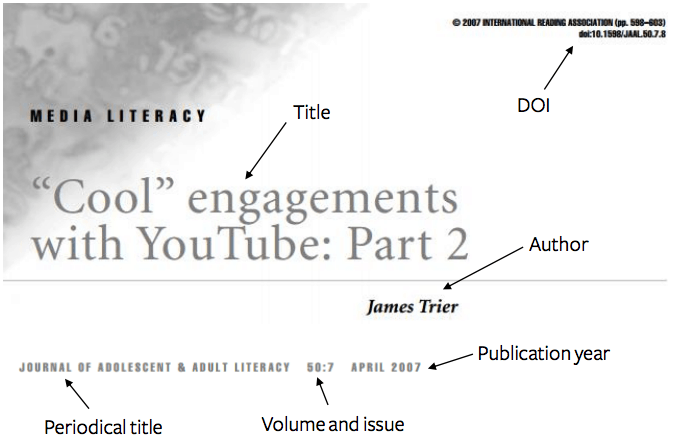 Example:
Trier, James. "'Cool' Engagements with YouTube: Part 2." Journal of Adolescent and Adult Literacy 50, no. 7 (2007). doi:10.1598/JAAL.50.7.8.
Cite your sources using EasyBib
How useful was this post?
Click on a star to rate it!
No votes so far! Be the first to rate this post.
We are sorry that this post was not useful for you!
Let us improve this post!
Thanks for your feedback!